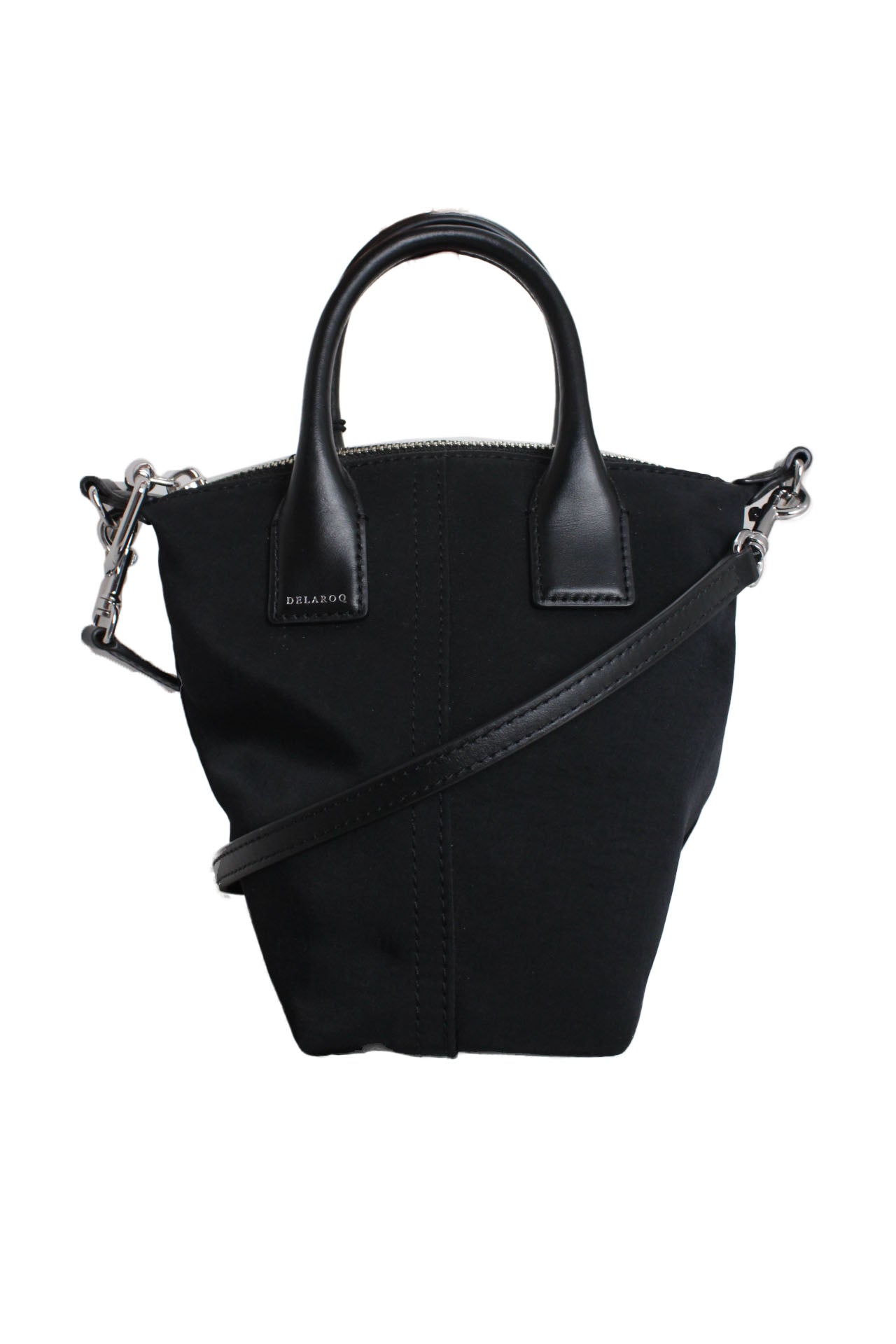 mini concierge
description: delaroq black nylon mini tote. bag features a single compartment nylon pouch with round leather top handles, a removable and adjustable .5" wide shoulder strap and a top metallic zipper closure with a d-ring pull. the bag has silver toned metallic hardware throughout and a slightly rounded shape with a wide top and tapered bottom.  
width: ~7" at the top of the bag, ~2.5" at the base height: ~8" depth: ~5.5" 
strap drop: removable, ~22"; top handle: ~3"
fabrication: unlabeled; feels like nylon shell; leather handles/strap; silver toned metallic hardware
condition (all items are secondhand): very good condition. original tags attached, appears to be unworn.
country of origin: vietnam