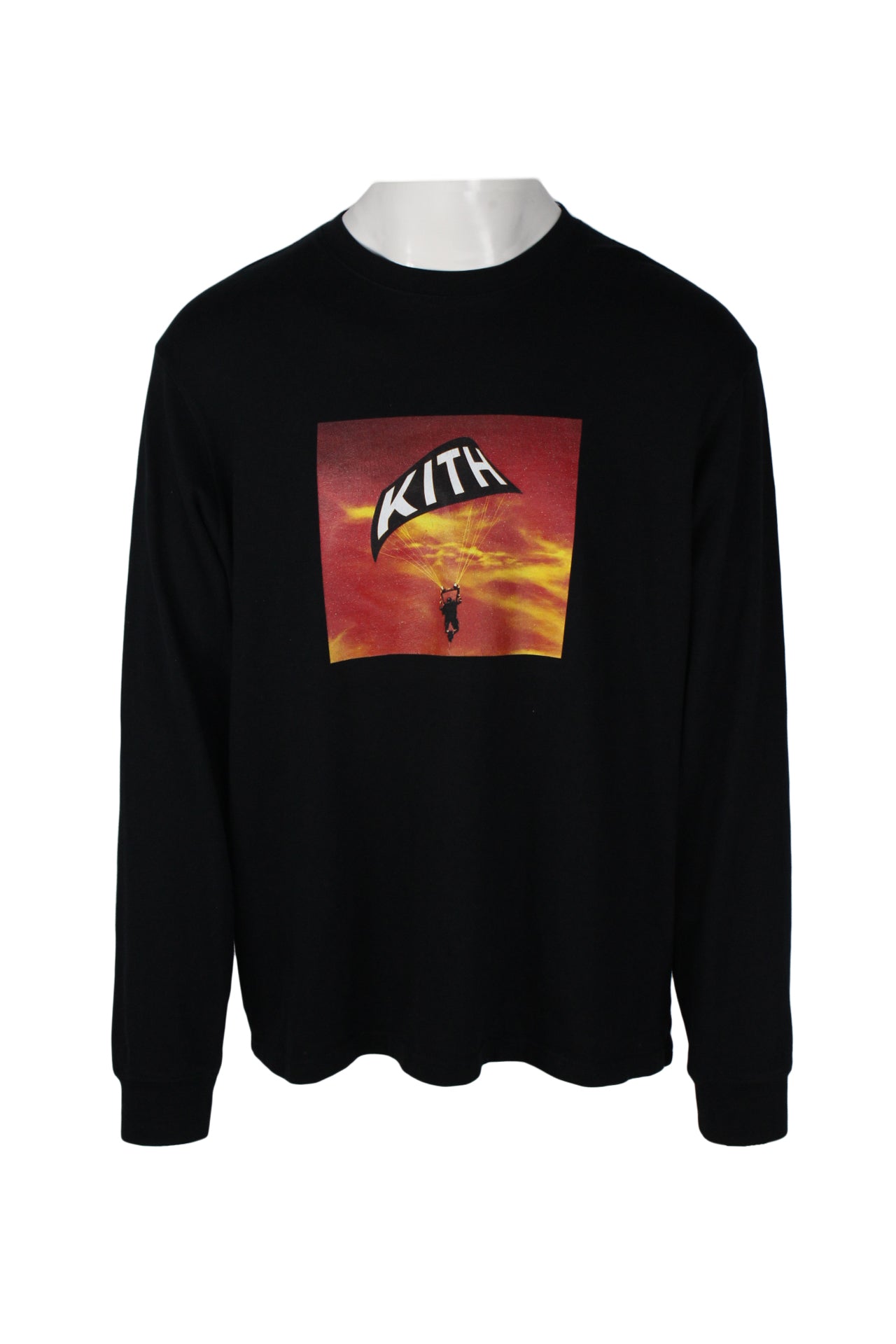 stunt
description: kith black long sleeve graphic t-shirt. features square screen print in red/yellow of parachuter with text 'kith' on parachute, velvet branding in white behind neck, mid weight cotton fabric, high rounded ribbed collar/cuffs. 
labeled size (please see measurements and fit on size 26'' waist, 34'' bust mannequin): large 
bust measures: 48" 
fabrication: 100% cotton 
condition (all items are secondhand): fair pre-owned condition. screen print appears worn. sold as-is. 
country of origin: china