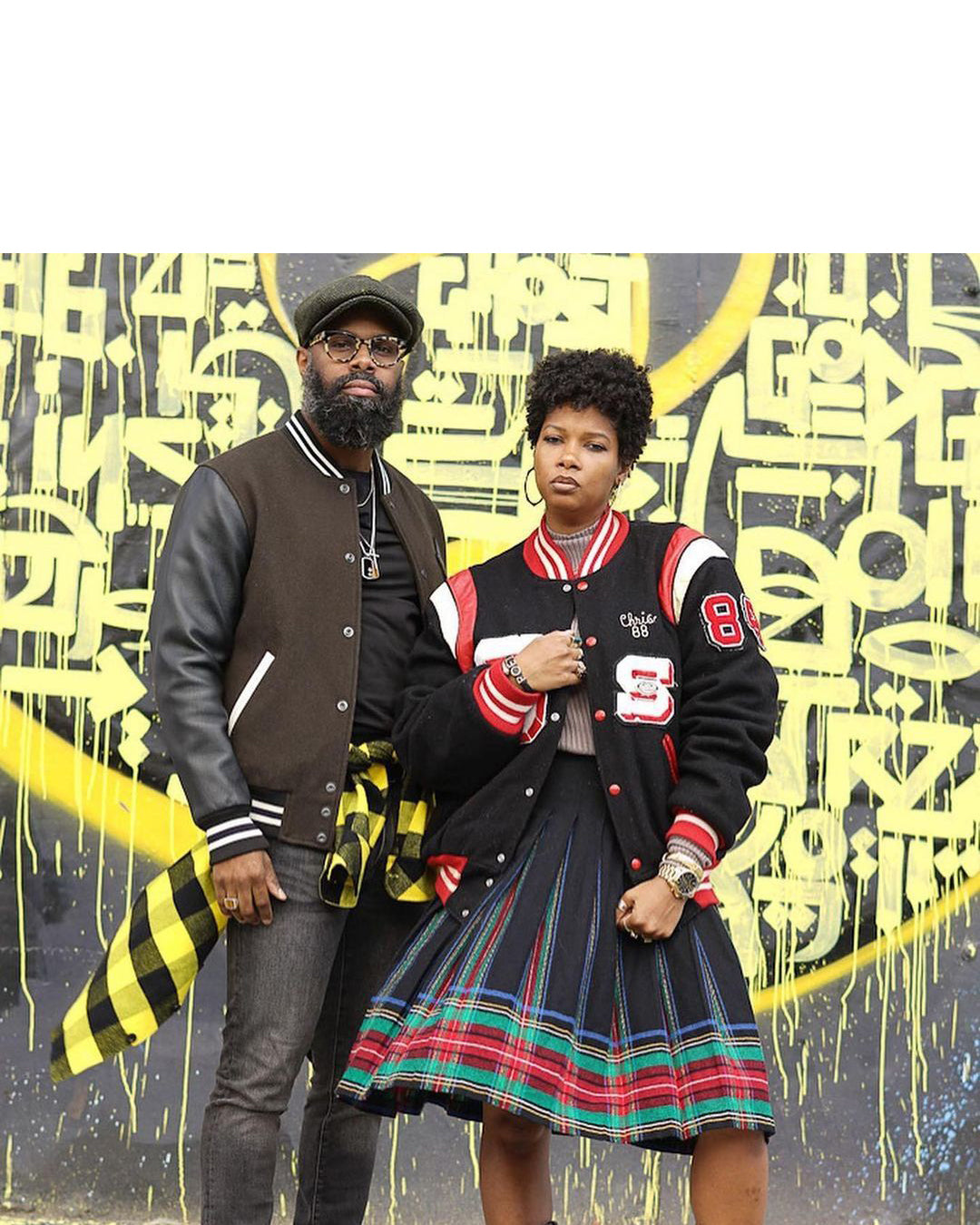 br00klynstuyle
we catch up with emme, 1/2 of @br00klynstuyle and highlight some of this pairs impeccable looks together 
 
what does getting dressed in the morning look like for you?
emme: complete chaos for the most part! I usually have an item in mind that i want feature or highlight and i build the rest of my outfit around that piece! so it's usually a lot of trial and error! one foot with a sneaker on it, the other in a boot to see what looks best! and, oh! a lot of mirror dancing in the process.

what is your earliest thrifting memory?
back in high school, i had gotten a pair of sneakers for my birthday and i really wanted a nike windbreaker to wear with it to school! so i went into a few goodwill's and was able to find a really bright and fluorescent jacket for about $6 to match them!
if you could switch closets with any person, dead or alive, who would it be and why?
i would have to say tracee ellis ross! she has always had such great style! she loves the drama! she does well with very structured dressed up looks paired with sneakers or loafers! i love the style contrast, color blocking and the sequins she plays with! her style has many dimensions. i would love to live in her closet! she also showcases a lot of old looks from previous shoots that she has kept or thrifted! she's effortlessly fly to me!
 follow @br00klynstuyle