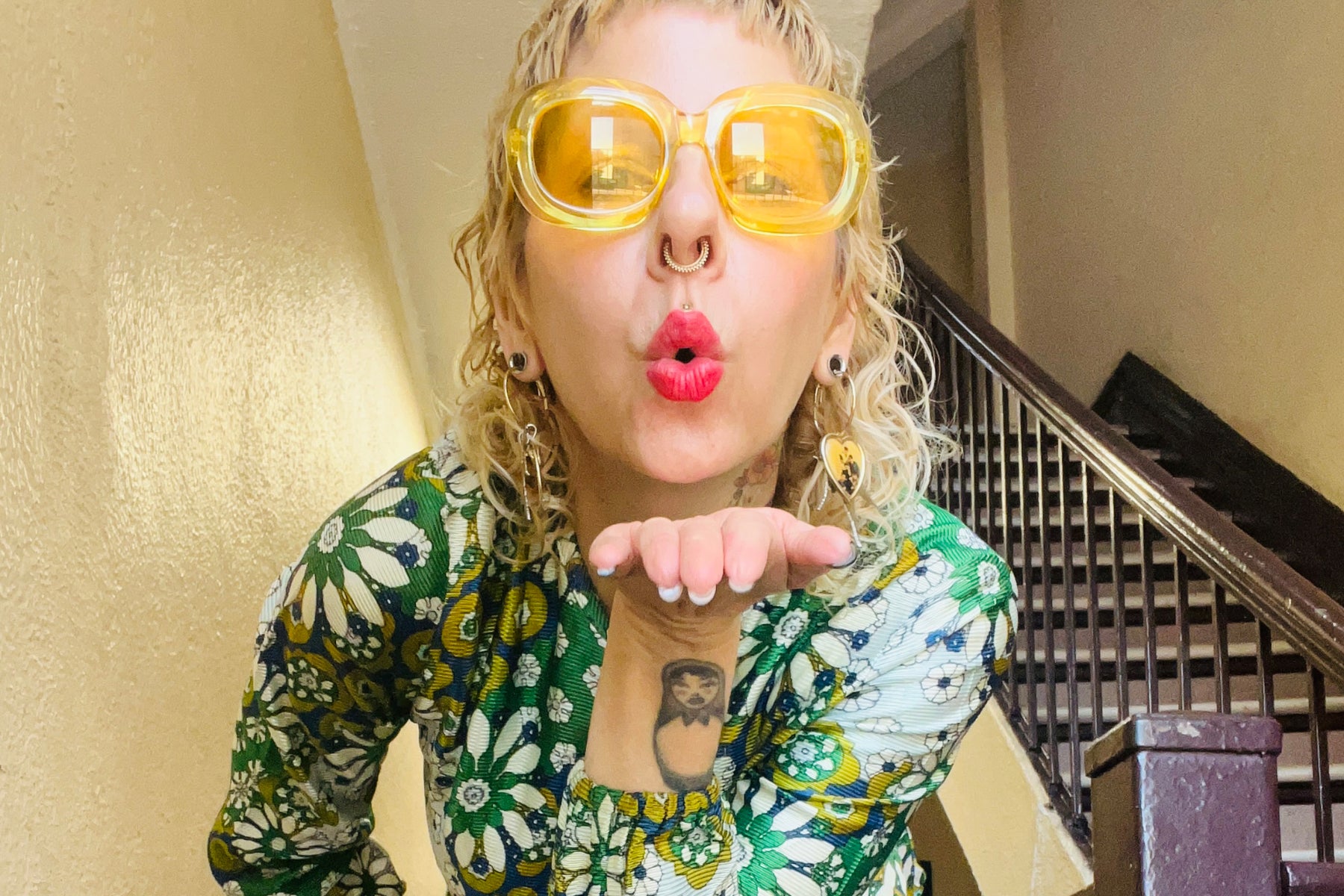 c note style with blaire ludwig
artist and hair stylist blaire ludwig blossoms with spring in this shopping budget challenge. 
describe your style: my style changes according to my lifestyle, but the through line has always been a love of mixing patterns, textures, and vintage clothing to create an eclectic dated yet also somehow timeless look.
what was the inspiration behind this look: i saw this matching set and knew *this* was the one! i absolutely cannot pass up a matching set. also, my fave color right now is green, so it fits in well with my spring aesthetic. in the spring i pretty much exclusively wear 70's fashion.
what meaning do clothes have for you: i look at dressing myself as a small daily act of art. i organize my closet by ~vibe~ so i can easily put together an outfit when i don't have much time but still want to infuse my day w creativity. also, clothing is important to my outward-facing identity- the self i want to share with the world. i use it as a way to flag queerness and weirdness, in order to attract like-minded ppl.
what are some of the most important things in your closet: i have a few dresses that are over 100 years old. i think it's so wild- still wearing and caring for an article of clothing that has been around for so long. i feel very lucky to have acquired such pieces through thrifting!

what's your strategy for shopping at beacons: i do a once-through- hitting up the sections and colors that i'm drawn to at the moment. then i try on, then i do another once through, broadening my color/style categories. after trying on all the clothes, i go through the shoes, bags and accessories. also, if i can find time in my schedule, i like to go often so i can see all the cool new stuff coming through. i usually bring clothes to sell and always opt for store credit. i love a circular economy!!!
vintage two-piece: $64.95 / purse: $14.95 / sunnies: $14.50
total: $94.40