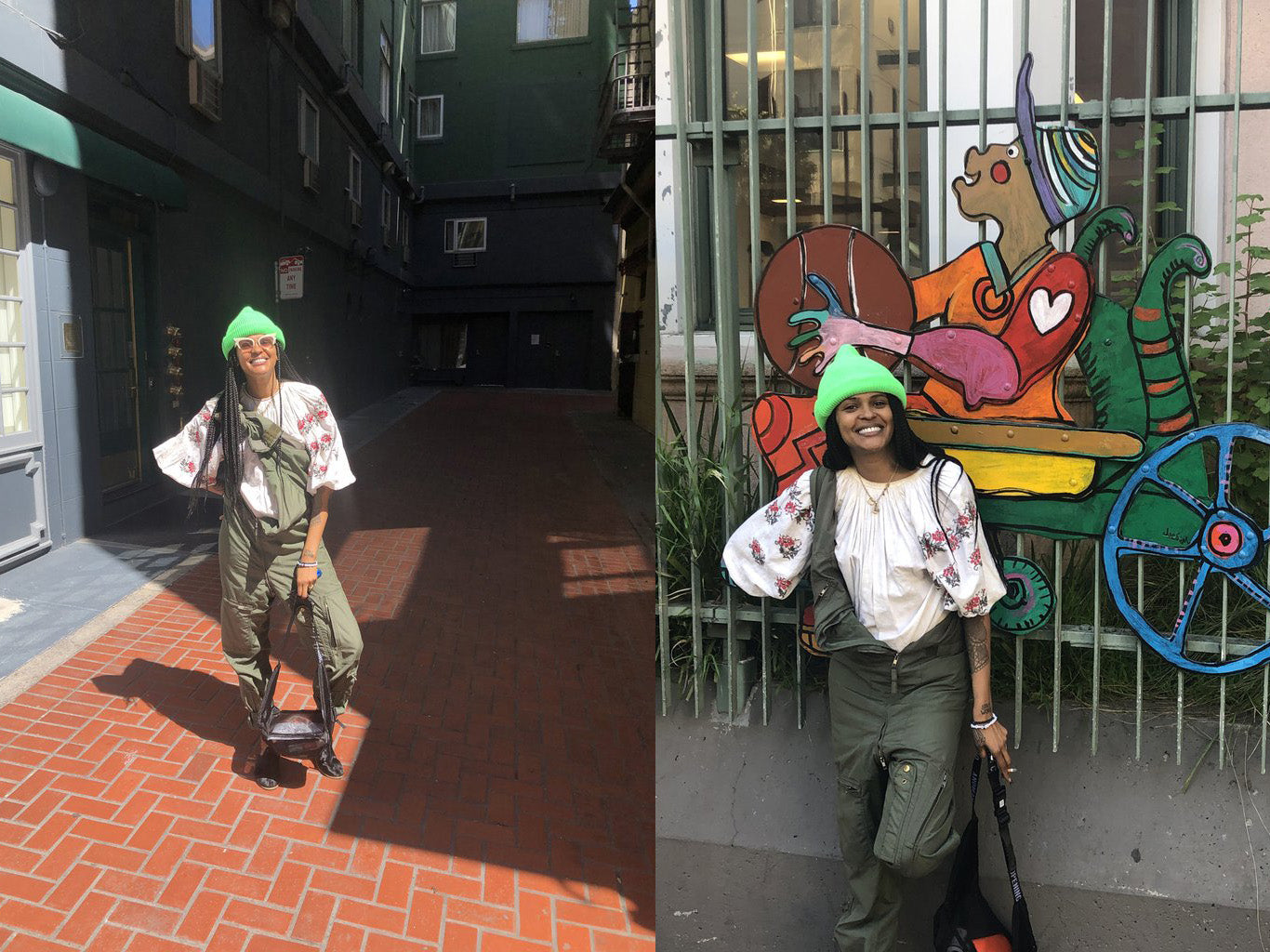 c-note style with crystal anderson


man repeller's producer and operations manager crystal anderson blows us away with her style. this creative, fashion risk taker exemplifies her skills in our latest shopping budget challenge.


describe your style:
my style literally varies from day to day. sometimes it's a 12-year-old hype beast kid and other times it's a fancy lady who wears bamboo earrings.


what inspires your style?
everything. the cute black girl in my hood in bk (because really, black girls are the highest arbiters of style) construction workers, older refined women i see on the train. anybody and anything!

what or who is currently influencing your style?
i've been really inspired by the voluminous dresses of the '50s mashed up with kendrick lamar's and yg's quintessential la style.
how did you first get interested in clothes?
my mom is the most stylish woman i know. every weekend growing up she'd take me vintage shopping and that really built my view on style in a way that has lasted my entire life.
earliest fashion memory?
ahhh, my mom bought these shoes from a vintage shop. when we got home and looked through our finds, we noticed the shoes were from the '40s and were soled with good year tires! this was the start of the thrill of unearthing delightful vintage clothing.
what are some (or one), of the most special things in your closet?  
oh, hands down this vinyl circle skirt that i got from beacons! swear i'm not just saying this because i'm working with beacons! it's so special and it's one of those things that you actually feel like the universe put out there especially for you. how no one else got to it before me, still stuns me!!!


what's your strategy when shopping at beacons?
ohhhh, i start around the perimeter and check all of the men's and women's racks. if i find a lot of good stuff i go try them on and leave my keepers at the front and then i hit the middle of the store and head back to the fitting room and again drop off my finds and then i hit shoes and accessories!!
1940's vintage festival dress $29.95 / v
intage flight suit $21.95 / asos hat
 $12.95
total $64.85