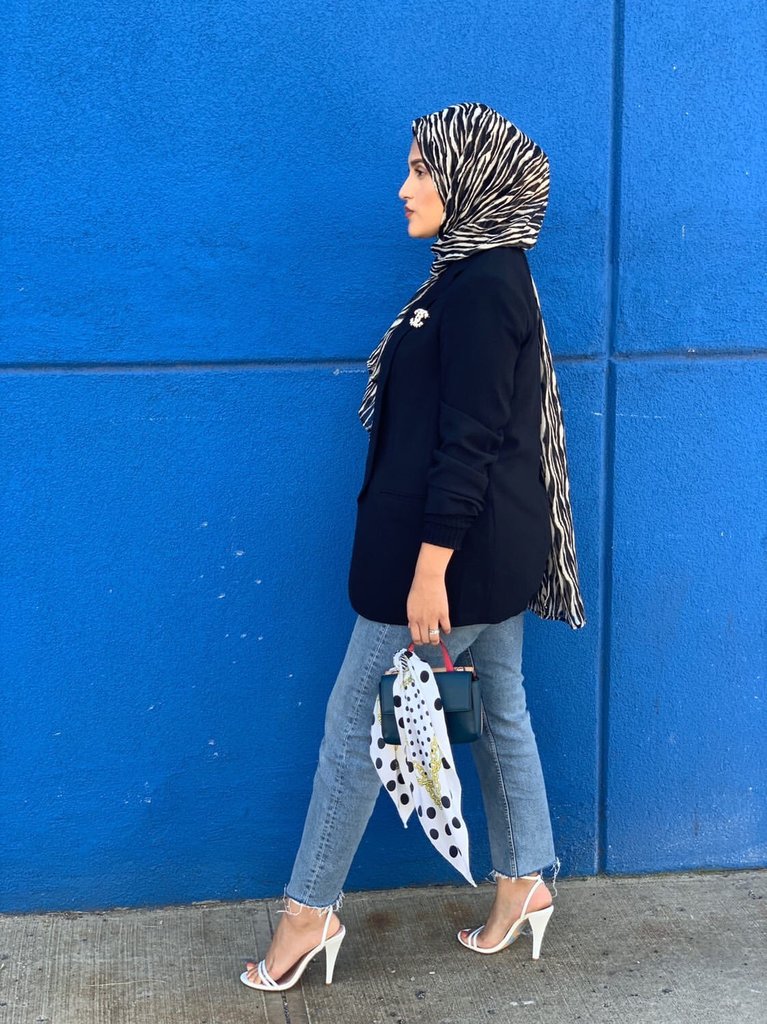 c-note style with gloria monroy
modest and classic fashion blogger gloria monroy puts together a complete look for $100 in this shopping budget challenge


describe your style..                    
my style is modest and classic.
 
what inspires your style?             
i get a lot of inspiration from everywhere. i love walking around and seeing everyone's personal style. i love timeless and classic looks. 


what was the inspiration behind this look?                          
my inspiration behind this look is my own life. my thought was mom jeans at work.
 
what or who is currently influencing your style?                 
this season's fashion weeks are still influencing me. i love to see how everyone dresses and make trends fit their own personal style. 

what meaning do clothes have for you?                                    
clothes are just another way of expressing myself. i'm a firm believer in  " look good, feel good." it's just a way for me to start my day feeling good. 

how did you first get interested in clothes?                   
i've always loved clothes. growing up i was not very privileged, a lot of my clothes were hand-me-downs from my cousins or neighborhood kids. once i got older i would shop at thrift stores it was the only place my parents would take me to or that we could afford. i would spend hours trying to find treasures at the thrift store or look at clothes and figure out how they would fit my personal style.


earliest fashion memory?        
my earliest fashion memory is being in high school and wanting skinny jeans. i didn't have any so i cut and sewed my own jeans to make them skinny. i got so many compliments and my friends wanted me to make them jeans too.


what about fashion is currently exciting for you?   
i think i've returned to my roots. i love thrifting and finding new treasures. 
what are some (or one), of the most special things in your closet? 
my most special item would be my first designer bag. i worked so hard to get it and treated myself to it.


what's your strategy when shopping at beacons?                 
shoessssss i head straight for the shoes. after i go to the skirt section to find modest clothing.
zara pants $19.95 / raye shoes $44.95 / unknown blazer $24.95 / vintage bag $13.95 
total spent $103.80