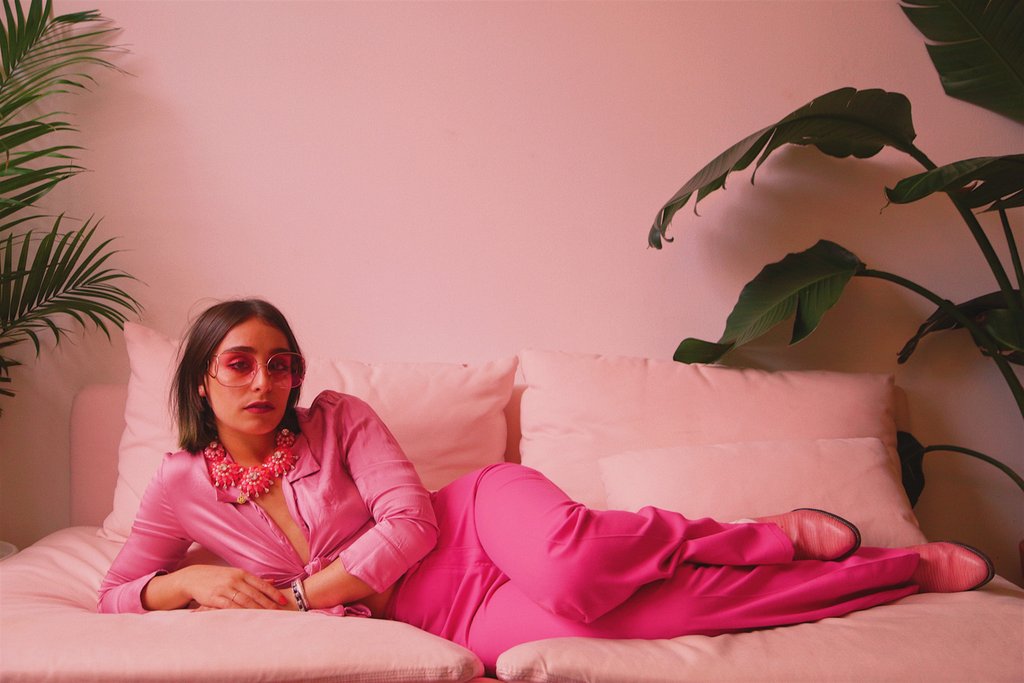 c-note-style with miranda starcevic

monochromatic musings with parisian artist, stylist, designer and blogger




what was the inspiration behind this shoot?


to focus on one color specifically. i usually choose outfits depending on my mood. if i wake up in the morning feeling like a badass, i'll wear my motorcycle jacket and combat boots. for this look i felt joyful and wanted to bring some color so, pink was the way to go. i love monochromatic outfits. i feel the same way about interiors. i love walking into a room that's been decorated with a single color. i mean a pink bathroom?! who doesn't like that ;) one of my closest friends, chloe, shot this series at my house. she's an amazing artist and knew exactly how to play with the images.

has your style changed since you moved to new york. how did growing up in paris shape your personal style?


my style changes and evolves every single day. i started blogging when i was 15 in order to document my personal style and see its evolution over the years. i love looking back at outfits i used to wear when i was 18 or 19, it shows me where i was at that time.  born and raised in paris, i grew up in an artistic environment. actors and theatre artists were constantly at my parent's home. i attended a very strict french school where many of the teachers and students were closed minded. i discovered fashion as a means of self-expression. i stayed true​ ​to​ ​myself,​ ​and​ ​managed,​ ​through​ ​fashion,​ ​to​ ​maintain​ ​my​ ​own​ ​identity.




as a stylist and designer where do you look for fashion inspiration?  


inspiration comes from so many places. walking in the streets, movies, music, paintings etc… however, i often find myself pulling inspiration from my childhood. it brings me back to a happy place where problems were so different and your imagination never stopped. i like anything that's colorful or fun to touch. if i had to give names to things that inspire me right now, i would say: yayoi kusama, the 1970's, exotic fruits, fur, led zeppelin and flamingos!
what's your strategy when shopping at beacons?


i've been shopping at beacon's closet since i moved here in 2011! i think 1/2 my closet is from you guys :p i don't really have a specific strategy but pop in often without any idea in mind, immediately going for the shoes (yes, i love shoes). one of my favorite things is that everything is color coordinated and it makes the search so much easier (and fun!).



vintage pink flared pants: $19.95 / reformation pink silk shirt: $24.95 / l.g simone cowboy boots: $16.95 / mango pink silk bomber jacket: $21.95
total: $83.80
follow @letsgetflashy  / mirandastarcevic.com
photos by chloe jones