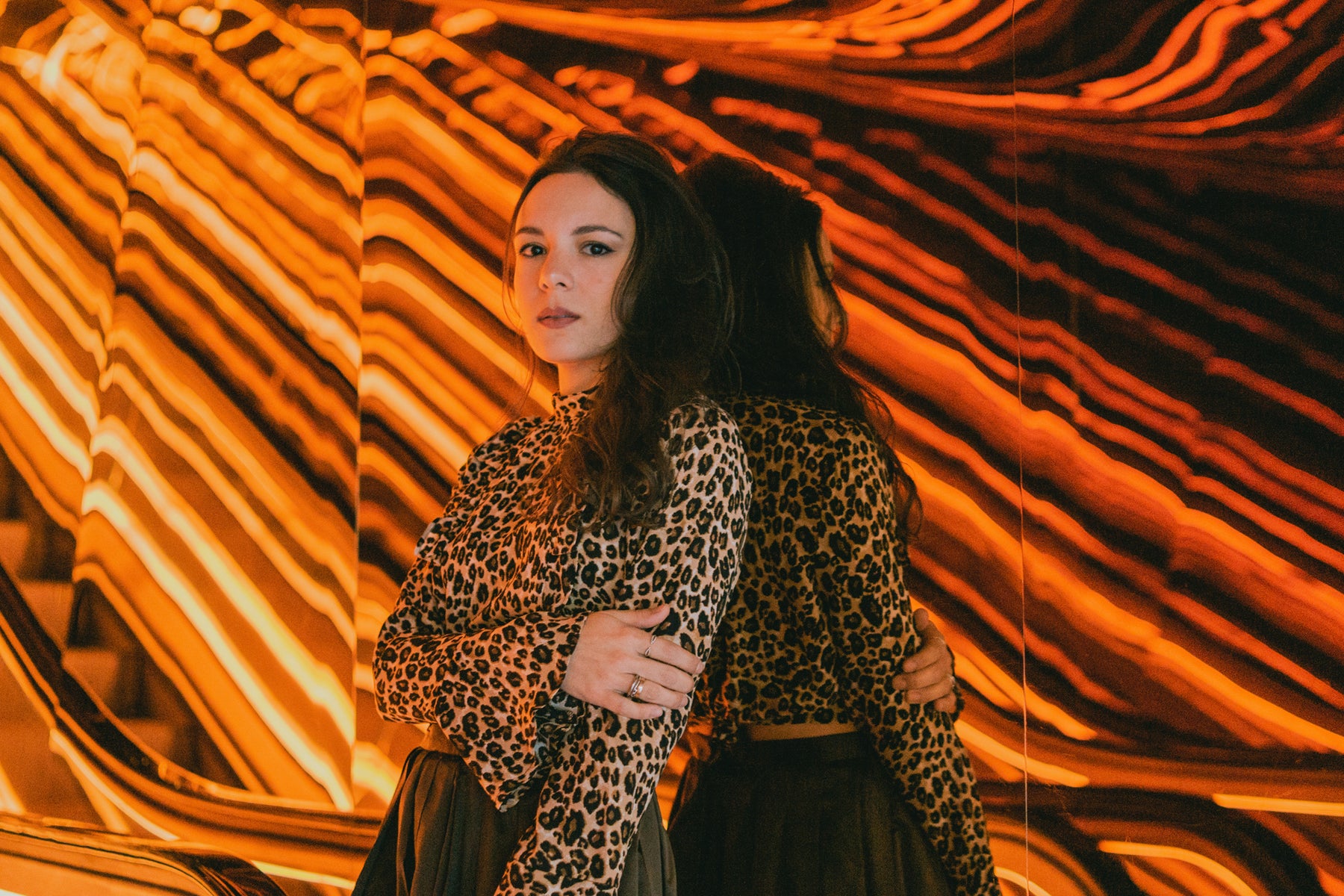 c-note style with sara amorelli
italian artist sarah amorelli moved from milan to new york in 2021. while building her new york wardrobe she has focused on  shapes and fabrics sticking to a color palette of colors that can easily be mixed and matched.
describe your style…
i moved from milan to ny without a plan and found myself with the struggle of having enough clothing but mismatched and dysfunctional. i analyzed my style and found that, before color and prints, i am in love with shapes and fabrics. when buying new garments now i focus on these 2 aspects and stick to a palette of colors that can easily be mixed and matched.
what was the inspiration behind this look? 
i wanted to find something unusual for my style, a bold item to play with. the blouse caught my attention because of the vibrant print and the frills that create movement.
what meaning do clothes have for you?

i like the feeling of confidence and excitement that comes from wearing something new. our personalities develop constantly and i find clothing a way to embrace who you are becoming. stepping in new shoes feels like stepping into a new character's world, who knows what could happen?
earliest fashion memory? 
my grandmother has always been my number one inspiration for fashion. her style is classic and fun, she can pick the best fabrics and no one takes care of clothing like her.. i have beautiful garments she gave me that are 30 years old! she uses a lot of hot pink and blue that bring out her blond shiny hair. when i was little she bought me a red coat with soft fake fur all around the hoodie, i loved it so much. she taught me how to wear bold colors with taste.
what's your strategy when shopping at beacons? 
i browsed freely through all the beautiful colors and fabrics until i found one piece i really liked and started building around it.
my main piece for this outfit was the leopard print blouse, so i picked it and then went on to find a solid color bottom piece and matching shoes.
shoes: $44.95 / 
shirt: $13.95 / 
skirt: $29.95 / 
ring: $10.95
total: $99.80