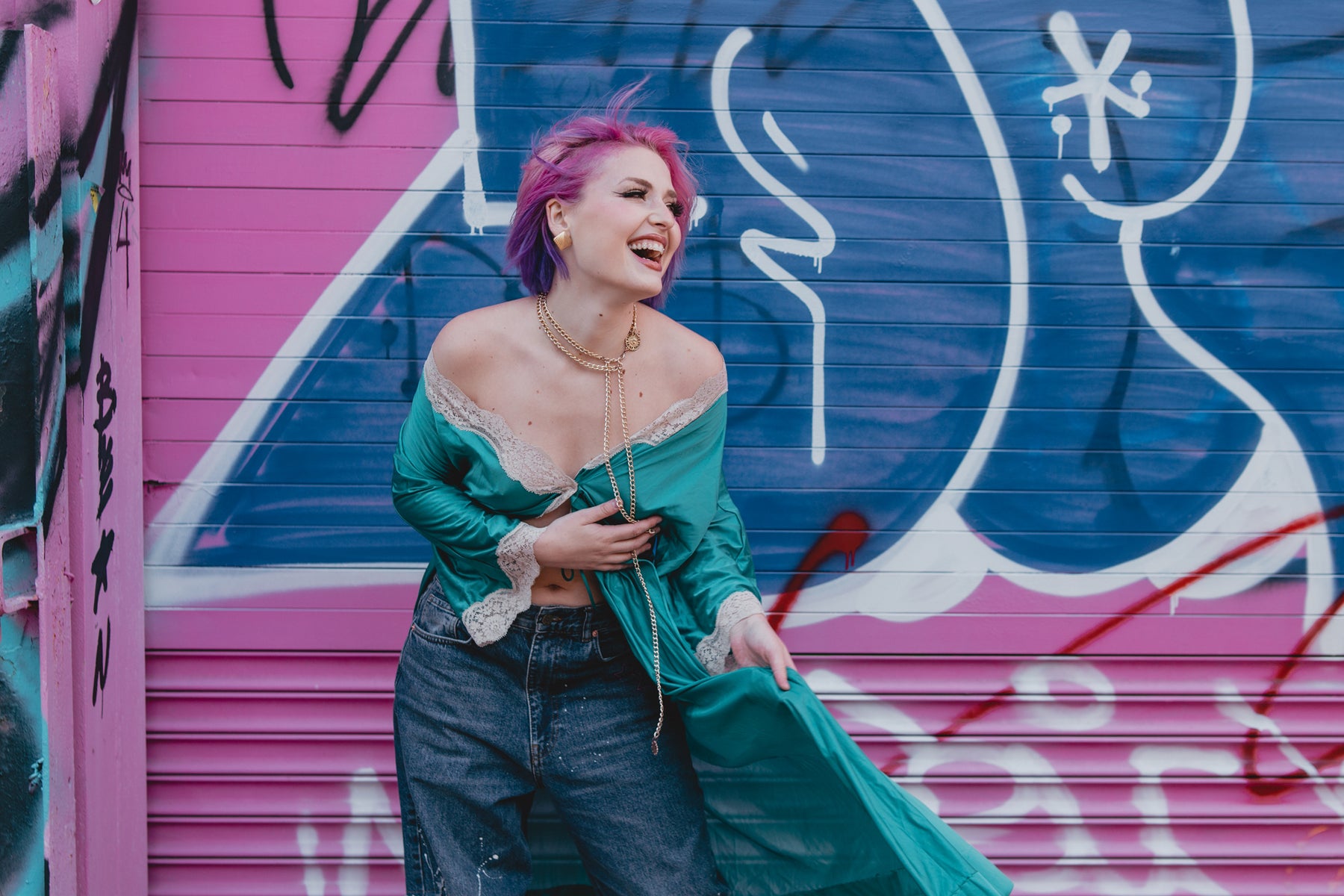 c-note style with sofia
sofia coll is an independent music artist based in barcelona. moving between pop and r&b her music talks about personal growth, love, and caring from a broad perspective. she believes in music as a whole; sound, message, concept, and artwork.  
describe your style…
i like to play with shapes and colors. put items that normally don't go together and find a way to make them work. i would say my style is edgy, classy, and urban.
i come from barcelona, spain so fun, mediterranean and warm are adjectives i also wear with me.
what inspires your style?
i get very inspired by streetwear, in what i see people are wearing on the streets.
i catch an eye on what's standing out online and in person, keep what i like for me in my thoughts and transform it into my own world. also, all-time divas have always inspired me as well.
i like to stand out with fashion. it is self-expression, so every day must and will be different. at the end of the day, emotions lead my style on a daily basis, my everyday mood, so i could say emotions followed by the external inputs inspire my look. we have to have fun with it. 
what are some (or one) of the most special things in your closet?  
the most notable things in my closet are my sunglasses, which i didn't get to wear on the photoshoot but they are an everyday item, my handkerchiefs (i have so many and in so many shapes and colors), and my shoes. i think these are the most expressive elements as well. it can change a whole outfit, it makes the difference. accessories for me are the key to everyday fashion. 
what was the inspiration behind this look? 
the first look (green one) is inspired by the 90's-00's, an aesthetic that's absolutely coming back. i chose the comfort of the jeans as an everyday piece because it adds power to the look. the flowyness, sexiness and color of the shirt bring fun and gives a classy punch to it. the shoe choice was leopard stilettos which combined with the shirt color reminds us of the decade as well. 
powerful, strong, sexy and classy. the collard hanging breaks with symmetry and adds a casual touch to it. 
the second look (the purple one) is inspired in the 60's and the first-ever pop divas like marilyn monroe. there is something very mysterious and fresh about using the handkerchief on the hair. it reminds me of my grandma's pictures and it makes me feel so strong. about the dress, i absolutely fell in love with it right when i saw it. it matched perfectly my hair and the shape is not something that is being made right now, so definitely a wonderful vintage piece that stands out by itself. the rock black boots add power and decision to the look; it breaks with society's expectations about how a woman should be behaving when dressed like that. a statement. 
what's your strategy when shopping at beacons? 
i first looked into the colors i am giving that day, so colors is my first strategy. then when i have found pieces that i like, my next step is to imagine what could work with that and go find it, also guided by colors. colors guide me to shapes and i keep building from that. if i get stuck, and i am looking for a full look that day, a good way to find my way back is to take a look into the shoes. shoes can be a path to follow and can help you figure out what's working and what's not from the preselected clothes. buying random pieces makes no sense, you always have to think about what you can wear whatever you're buying, whether you have it at home or not.
purple

 
dress: $49.95 / 
jeans: $10.95 / robe: $17.95 / shoes: $20.95 

total spent $99.80