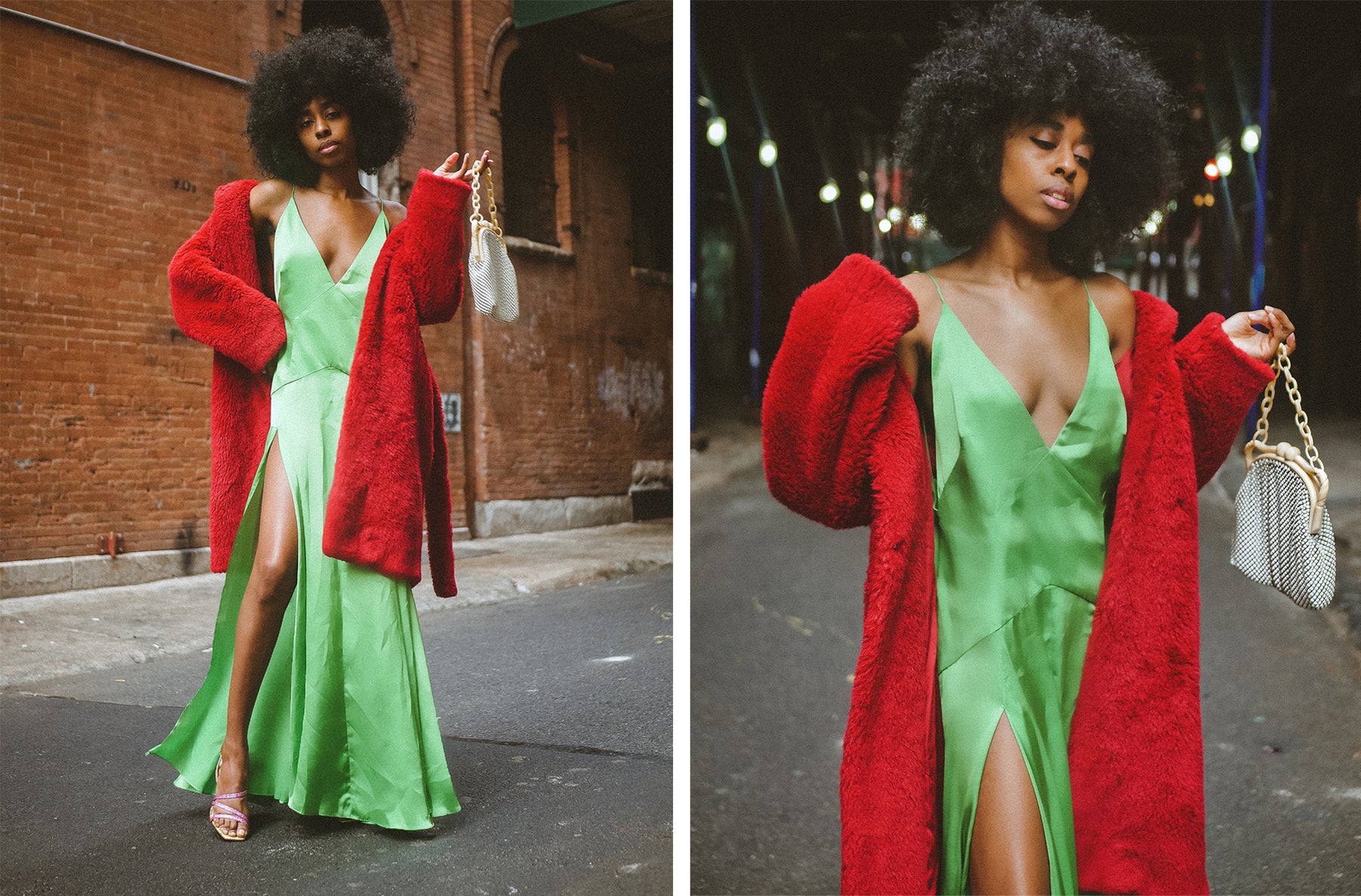 c-note style with ziarra


christmas in january with singer-songwriter ziarra. this sustainable fashionista creatively wears her emotions on her sleeve.    
describe your style?
my style is a combination of feminine basics and eclectic structural pieces. the vibrance and free spirit of the 1970's is where my happy place lies. however, i love to weave in and out of different eras. as a native new yorker, the free spirit in me has been well groomed over the years and the people of new york city will always inspire me to elevate my approach to fashion. 
what's the inspiration behind this look?
this look is 70's glamour inspired. i pulled the look together around the holidays and naturally gravitated towards very loud pieces. i wanted the outfit to reflect the energy of change and confidence with a sprinkle of fun and flirtation. 

what meaning do clothes have for you?
i became interested in clothing at a very young age and my personality was on the shy side, but it wasn't until a few years ago, after a few unfortunate life events where i began shopping heavily. almost, in a way to color my world. when i discovered i could creatively wear my emotions instead of voice them. i knew my life changed forever and for the better. not too long after, my thrift instagram @cityofcanvas was born as well as my passion. 
what in current fashion is exciting for you?
the awareness of how important sustainability is. i love that more people and brands are catching on and actively implementing sustainability in their companies, wardrobes and lifestyles. ethical fashion is here to stay and i'm excited to not only see it, but to do my part to stay ethically fly in the city lol
 
what's your strategy when shopping at beacons?
i guide myself by feeling. every garment has a mood and i try to find moods that feel familiar to me. i like to surprise myself and see what era i end up in.  it's almost like time traveling.


aritzia coat: $49.95 / asos dress: $15.95 / zara shoes: $16.95 / whiting & davis co bag: $21.95

total spent: $104.80
@ziarrathesinger + @cityofcanvas
 photos by mario castro