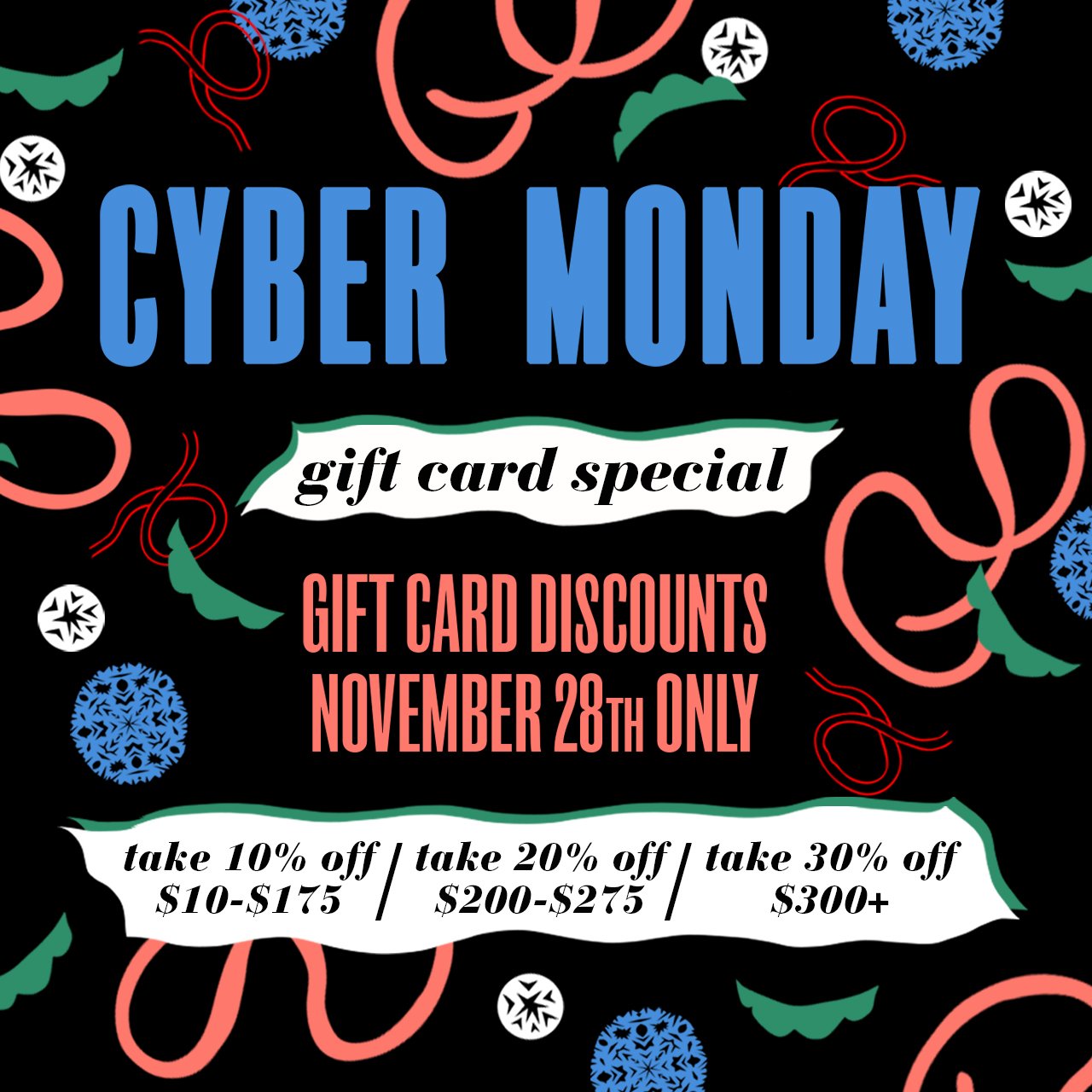 cyber monday sale 2
'tis the season! on november 28th save up to 30% on gift cards for greenpoint, bushwick and manhattan locations as well as the online store. enter codes cyber10, cyber20, or cyber30 at checkout.
valid for gift card purchases online only
not valid for park slope gift certificates
limit 3 gift cards per customer






new items in-store and online 7 days a week.