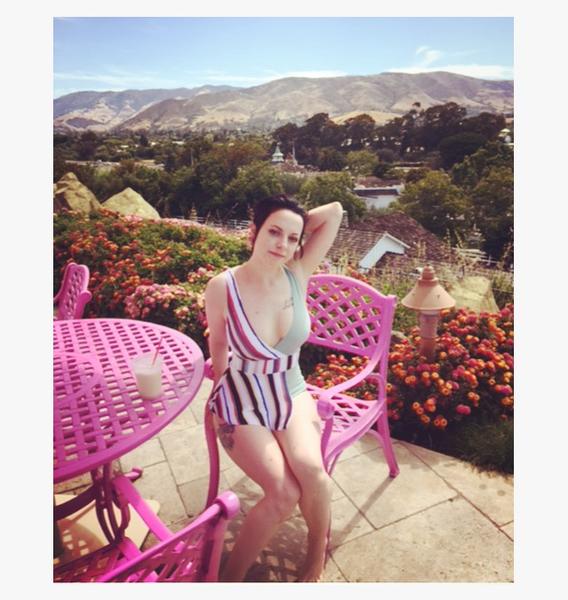 dusty rose

the pink palace. the epic pool at madonna inn
beacon's buyer and stylist, stephanie takes her first trip to la-la land to bask in blonde beaches, pink sunsets, and to stargaze at celebrities, kings, and queens.


destination: l.a.
purpose of journey: to decompress and to find out why everyone loves l.a. so much.
never travel without: hair dryer, hair brush, hairspray, good hair.
favorite outfit you packed: black jeans, black tank, favorite leather jacket.
how many pairs of shoes: 5 but only wore 2 the whole time.
what are you listening to: depeche mode
favorite meal: eggs benedict at a cute hotel in big sur.
highlight of the trip: catching up with loved ones and a gary numan celebrity sighting at the madonna inn.
hollywood  

amoeba record store. you can find literally any album or movie here.

sunset sounds.  the board prince used to make purple rain
madonna inn and our room with a view
madonna inn's romantic restaurant
the king and queen of madonna inn
dark star


this is the hotel where true romance was shot
smoke on the water. nothing but smog driving into big sur
seals in big sur

me wanting to hug a seal in big sur
follow stephaine @letsgetdark