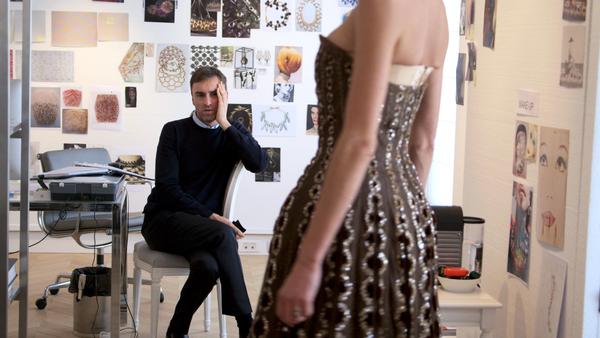 film feature: dior and i
dior and i is a fashion documentary that's cut from a different cloth. the unexpected star is the low-profile raf simons as the house's new creative director, who has just 8 weeks (and not enough french) to create his debut couture line. departing from the usual fashion doc diva-esque drama, this story is an honest one about the insecurities, vulnerabilities and pains simons takes to create something that honors the great designer's legacy. and perhaps above all, it's thrilling to watch the making of these divine clothes.


for a film that's about the beautiful world of haute couture, its not-so-pretty behind-the-scenes are refreshing and real. and most importantly, the dresses still dazzle.
look for this new release in a theatre near you.