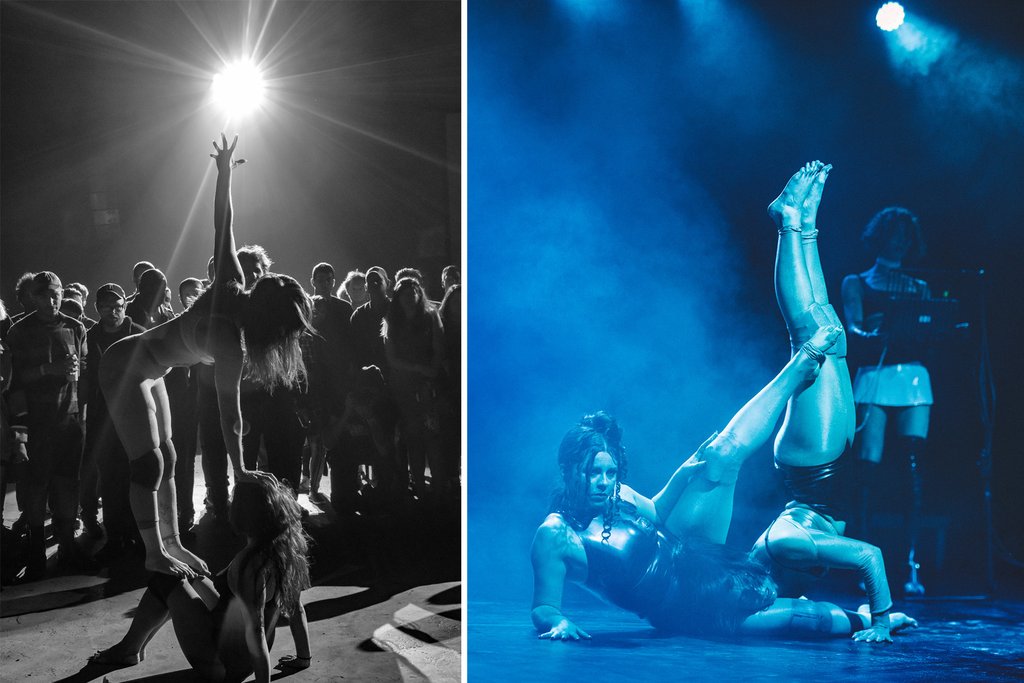 FlucT
walter wlodarczyk's lens
our featured models this month, sigrid lauren and monica mirabile, are founders of FlucT.  this performance art duo aims to expose authorities of control in american culture. they combine video installation, original soundscapes, sculpture, and choreography, often violently intimate. lauren and mirabile also founded otion front studio, a performance and dance space in brooklyn, new york. 
FlucT (short for fluctuation) has performed and exhibited at the guggenheim, the broad museum, miami art basel, signal, queens museum, and andrea rosen gallery. they frequently collaborate with musicians including sophie, and pictureplane. you can catch them with pharmakon on february 7th in mexico city as part of material art fair. following this collaboration lauren and mirabile will be holding a 3-week residency at goucher college. fluct has been reviewed by art in america, the new york times, the fader, and cura magazine.
'everything makes me happy' presented at the broad museum. 
dv de vincentis
 lens 
performing with sophie in barcelona at sonardôme. fernando schlaepfer's lens


'upward facing control table top'. commentary on economic hierarchies. walter wlodarczyk's lens
walter wlodarczyk's lens
(r) performing with sophie at sonardôme. barcelona. fernando schlaepfer's lens


'bigger than you' premiered for artsy projects. miami. walter wlodarczyk's lens


adult period 20th-anniversary show. detroit. doug coombe's lens
 
'is it god or am i dog?' a multimedia exhibition featuring original narrative soundscapes and dance choreography.
 
'is it god or am i dog?' dance choreography displayed across multiple video sculptures.
follow @fluct.tv, @fluct_sigrid, and @fluct_monica