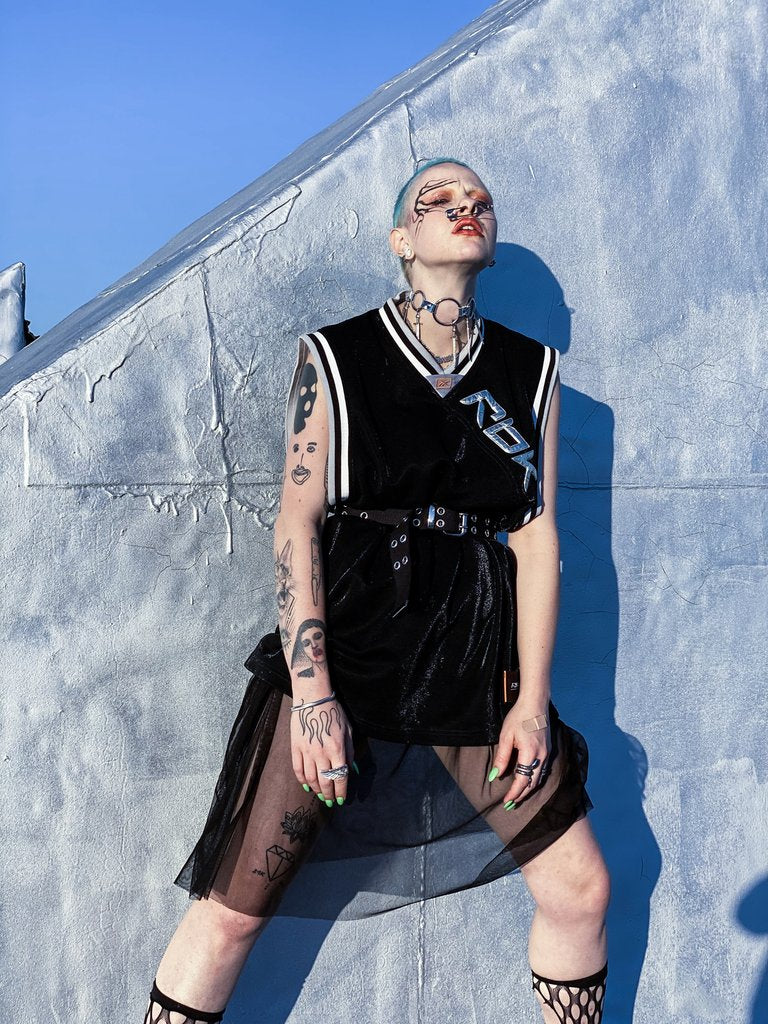 into black
for our october edition of c-note style dj and designer, sustilé invokes the spirit of the season with 3 looks comprised of interchangeable and functional key pieces that navigate from the street to club.
describe your style..

my style is a culmination of found and created objects, and reused garments. i am a designer, and always thinking about comfort, function, and material. i feel a deep connect to streetwear, and pieces that can come with you throughout the day no matter where you end up.



what was the inspiration behind this look?
when i stepped into beacon's i was so inspired by all the textures! I wanted to find 6 pieces that essentially could be an entire wardrobe for fall. i am really into black right now, because i think it adds an element of focus while still being extreme flexible with the capabilities you can achieve through different elements.

what or who is currently influencing your style?
i find inspiration everywhere. it could come from a piece of fabric or an experience. i really like accessories, and having pieces that can fold into each other without too much thought. as a nightlife personality creating looks that can navigate from the street to the club is it.



what in current fashion is exciting for you?
i am excited that corporations are dispersing, and fashion is becoming accessible directly from the artist through platforms like instagram and depop. i like seeing people's takes on upcycling and adding their own flavor to a garment. there are so many amazing things that already exist without having to create waste.

what's your strategy when shopping at beacons?
my strategy is usually finding quality pieces that i woulndn't otherwise be able to afford, and meshing them with my aesthetic. this challenge was really fun because i had an idea in my head, and beacon's provided the tools <3


reebok jersey $10.95 / topshop mesh dress $14.95 / topshop mesh dress $14.95 / & other stories platform shoes $34.95 / unknown designer club top $6.95 / fila pants $13.95 / kappa swimsuit $11.95 / vintage corset $7.95

total spent $116.60