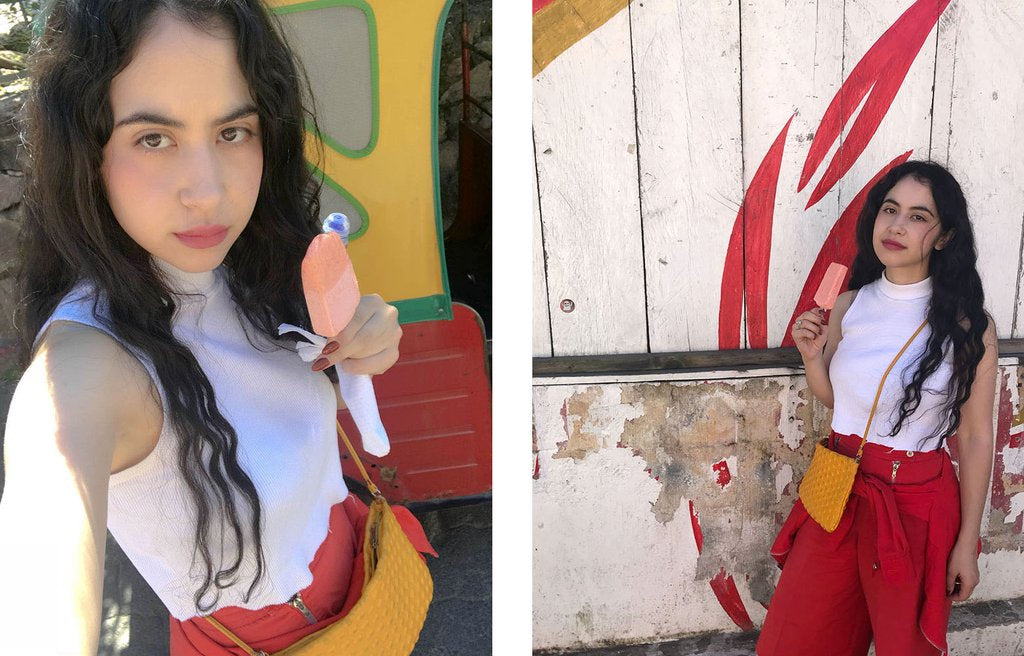 land of eternal spring
thinking about my next meal
allyson celebrates the holidays 
with family and loved ones
 in guatemala. the captivating trip also commemorates her completion of school..forever! 
destination:
guatemala
purpose of journey: celebrate christmas with family; celebrate finishing school . . . forever
never travel without: pedialyte
favorite outfit you packed: one of my prized possessions - a vintage comme des garçons pastel checkered asymmetrical skirt
how many pairs of shoes: 3; purple doc marten oxfords, comme des garçons converse, vagabond platform boots that i did not end up wearing because comfort
what were you listening to: lots of reggaeton
favorite meal: pepían, a traditional guatemalan soup made with peppers, veggies, meat, pumpkin seeds, etc. - think a spicier and more savory version of traditional mole.

highlight of the trip: waking up at 3:30 in the morning to hike up a mountain half asleep and watch the sunrise with the person that i love




la recolección; ruins of a church, monastery from the 1700's
but i'm lactose intolerant / drying out corn to feed the chickens


check my youtube channel for in depth reviews on guatemala's chip game / pan dulce

blending in
passenger views / the only relevant barber shop tbh
quetzaltenango / sunrise views in san pedro la laguna, volcanoes off in the distance
mi abuela / i asked my grandma who is on her shirt, but she didn't know
pine needles sprinkled on the floor for christmas
follow @perfectawful