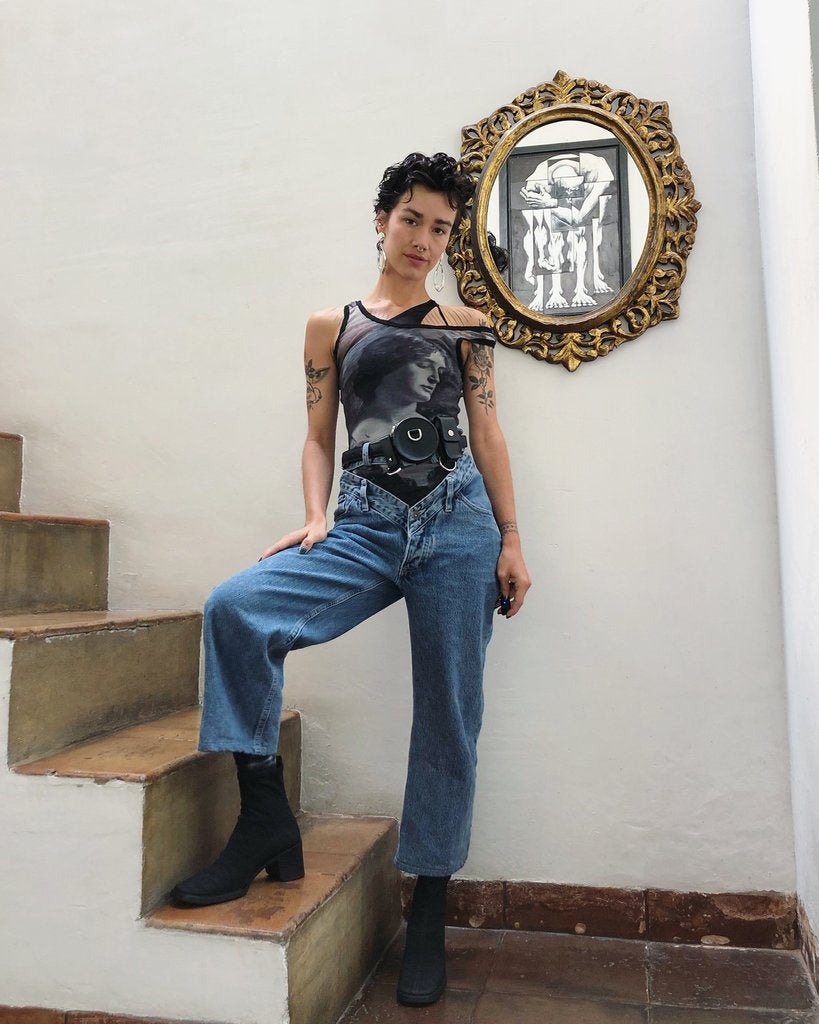 mosaic mexico


can't travel without my utility fanny pack from bond hardware


bushwick buyer laura heads to mexico city for rare vintage and exquisite al pastor in this edition of road vogue.


destination: mexico city
purpose of journey: i've had many friends visit CDMX over the years and wanted to find out for myself what everyone was talking about!
never travel without: i never leave without my faithful floss! not only does it come in handy after eating tacos al pastor but you never know when you'll be in a pinch and need string to fix/tie/thread something.
favorite outfit you packed: having just watched the enigmatic berenice marhloe in skyfall, i was eager for a sultry summer night in mexico city so i made sure to pack this incredible 90's versace jean couture lipstick red, open back dress, a pair of abstract print dries van noten opera length gloves, stella mccartney knee high fishnet kitten heels (be careful, there's lots of cobble lined streets)
how many pairs of shoes: i swear to god i only brought 3 pairs
what were you listening to: lots of rosalia & saada bonaire - te amo!
favorite meal: it seems that you can find a mosaic of cuisine on any street - from melt-in-your-mouth comates stands to exquisitely prepared mole served on fine china. it's hard to choose but my favorite restaurant is rosetta in condesa and the best taco stand is los cocuyes in centro. 
highlight of the trip: i always enjoy the thrills of shopping when i'm traveling. i find it's a great way to get to know a new place, discover local designers and artisans, and check out trends that aren't yet in nyc. i also love to go thrifting and usually find myself befriending the sales folks at local vintage shops (an unexpected perk of working at beacon's). on this trip, i met angie who works at the void in roma and she was kind enough to take me around to explore the best stores, restaurants, and parties.
on sundays, you can explore the sprawling la lagunilla market
the best museum in the city is definitely museo nacional de anthropologia
serving one of my favorite under-the-radar mexican designers azzmma


parroquia san juan bautista - beautifully restored interior of the almost 500 year old church
ready for a sultry summer night…


you can find this rare moschino question mark coat (supposedly there's only 2 in the world) at my favorite vintage shop @void_mx
enjoying a late lunch with @anggie.bu at rosetta in roma


CDMX is divided up in many neighborhoods or colonies - each one has its own unique feeling and distinct style
follow @mistress.love.thyself