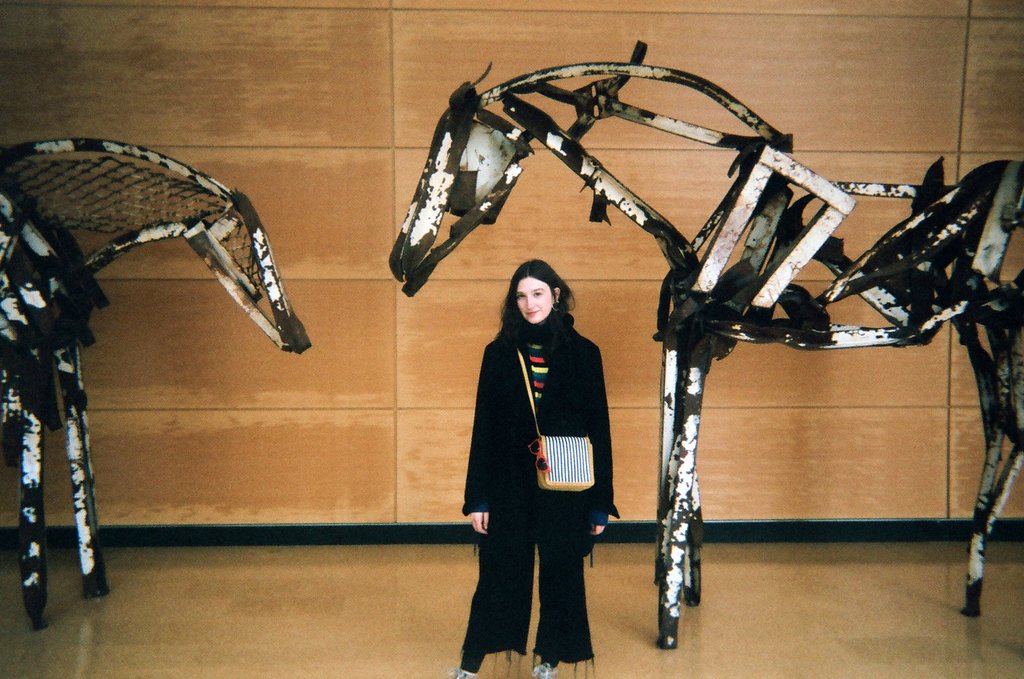 motor city to music city
sculptures by deborah butterfield in michigan


hailey hits the road from the motor city to music city and discovers the true meaning of honky tonk



destination: detroit, mi and nashville, tn
purpose of journey: mom's cooking, family hang time, and an impromptu road trip.
never travel without: a journal and a disposable camera
favorite outfit you packed: vintage blazer, embroidered cotton blouse, and vintage valentino bag
how many pairs of shoes: two: platform boots and chuck taylors
what were you listening to: patsy cline, dolly parton, and every shade of bluegrass
favorite meal: hot chicken at prince's--worth every fiery bite. another notable meal occurred after spending the night locked out of our airbnb. we crawled into roze cafe in east nashville for some truly life-reviving coffee and eggs.
highlight of the trip: road tripping through parts of america i've never been before. finally understanding the meaning of 'honky tonk.' the part of the johnny cash museum where they just play the 'hurt' music video on loop. what a town!
nashville in full bloom
the parthenon, nashville style
a full scale reproduction of the parthenon--accurate to the quarter inch and made of concrete
inside the parthenon
lights up on nashville's capitol building at night


clean lines and vivid colors infused the architecture of the city--nashville


for your convenience: a boot shop by day and a honky tonk by night / the honky tonk lights of broadway-nashville
coffee with my brother noah at his cafe in michigan