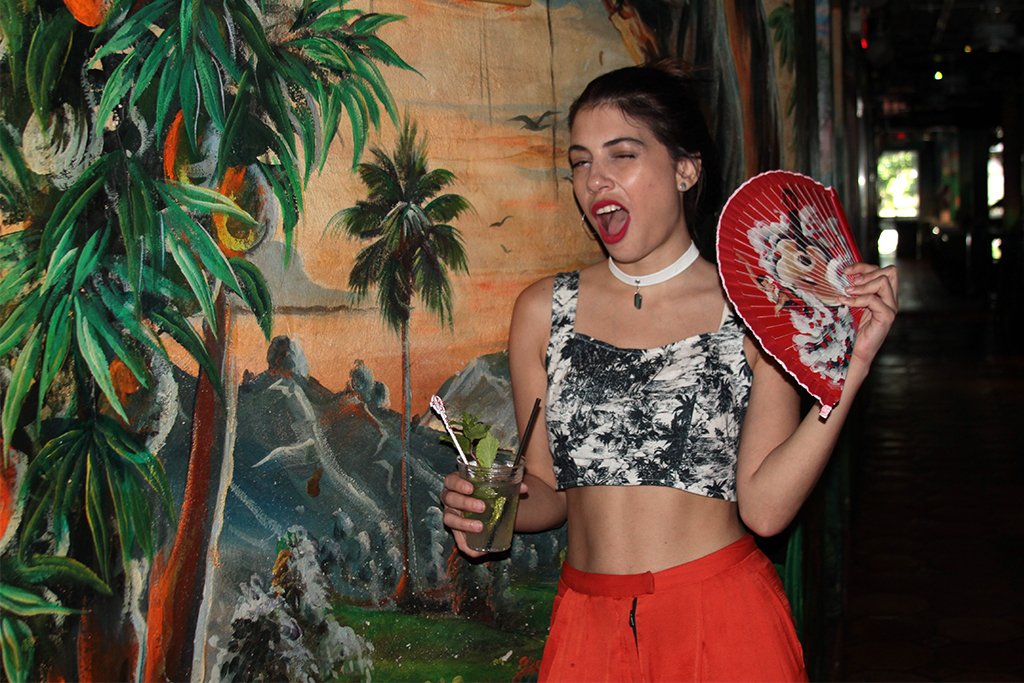 spring break forever!
it's soy hottttttttttt. I must close my eyes and tug on my bolero. 

comedian/our greenpoint buyer, sandy, brings the heat and shares some south florida shenanigans.


destination: satellite beach/miami beach
purpose of journey: to visit my family. my boyfriend has family in south florida too. we decided to drive down and make it a road trip!
never travel without: a pillow
favorite outfit you packed: red rag&bone pants and reformation top
how many pairs of shoes: 3
what are you listening to:  shuggie otis, paul wall, minnie riperton, lana del ray, princess nokia, weezer.  
favorite meal: extreme burrito with jamaican jerked chicken yellow rice, $5.50. florida lager brew draft, $2.
highlight of the trip: dancing with my mom at mango's in south beach and watching baby sea turtles find their way in da world.
 


first night in miami. palm trees, all white, open toe sandals. i was waiting for the rock/ dwayne johnson to come out from one of those trees, pick me up and put me on a boat.


my bratty butthead inner self couldn't resist climbing on top of this jet ski for a picture. shortly after I was yelled at by the owner of beach wave. sorry bro!


cotton candy sunset at my mom's casa.



in my hometown. i was going for "90's MTV spring break". my 10 year old self would sit indian style in front of the tv watching all the hot babes on MTV. i dreamed of being a V.J.


yes that is a baby sea turtle about to go find themselves in the world. good luck buddy!


man vs tire. who will win?


this photo was taken at mango's during happy hour. my mom was going off, she had everybody dancing. i wish i could bottle up that moment and revisit on the regs.



my mom brought me back that fan from spain. it was the perfect accessory for the whole trip. i love how dramatic it is. you can really be as dramatic as you want in south beach and really go for it, because there will always be somebody way hotter than you wearing a g-string eating lobster.
more mango's! check out birdman in the corner. much love for this guy. the world needs more birdmans! hard to be in a bad mood while watching a parrot bob his head to shaggy "it wasn't me."
follow sandy on instagram and twitter
photos by ryan heyner