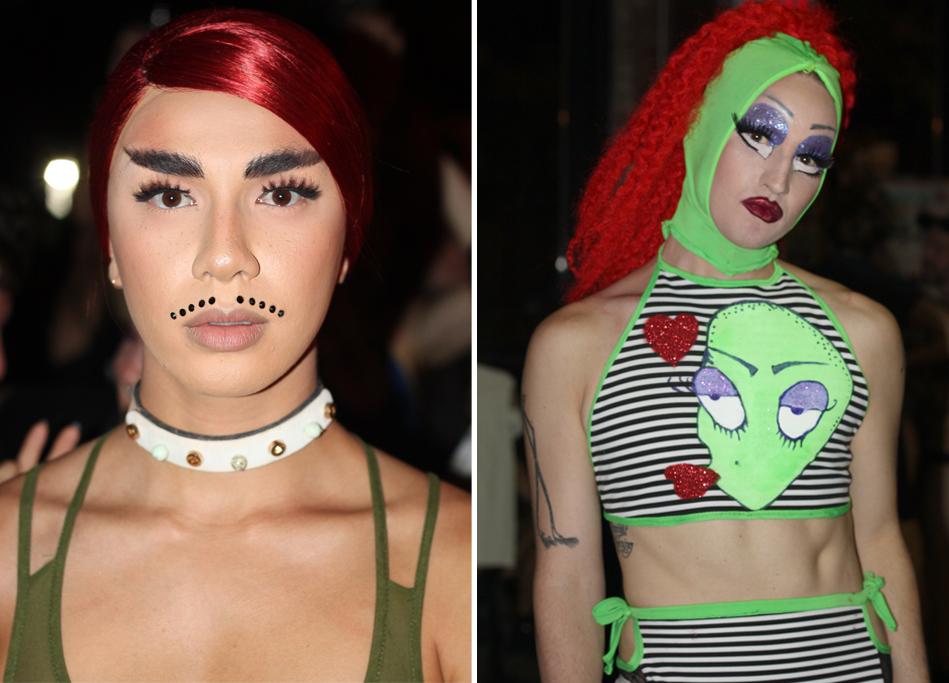 the colorful faces of bushwig

(left to right) linux, joe exclamation, lick, magdalena femanon
bushwig has come a long way since its conception in 2012. in its 5th installment, one hundred and fifty performers from all over the world showed out at the sprawling knock-down center. the joy, community and beauty that resonated throughout the two-day celebration of LGBTQ art, culture, and drag was awe inspiring.

sfx makeup/performance artist defacto obsolete



scarlet envy


patti spliff


merrie cherry hosting



(l) macy rodman (r) latrice royale


fantasy grandma

miz jade bringing down the house

(l) horchata detail (r) biblegirl


dahlia sin the tattooed beauty


 (l) shay bares


wig!


(l) pulp friction with (r) aner martino



lucy balls

(l) aquaria wearing bcalla (r) malestia child
 
(r) skirt detail of scarlet envy

cherri baum

(l) panthera lush  (r) shay bares

lady quesadilla


bon bon

(l) j wearing pants by graham tyler (c) imp kid wearing bcalla (r) mx qwerrrkout

day one and two looks for bebe beretta


(l) munroe lilly (r) miscallaneous domtop

bon bon (and bon bon's shoes!)



magdalena femanon 


photos by aisha gunnell