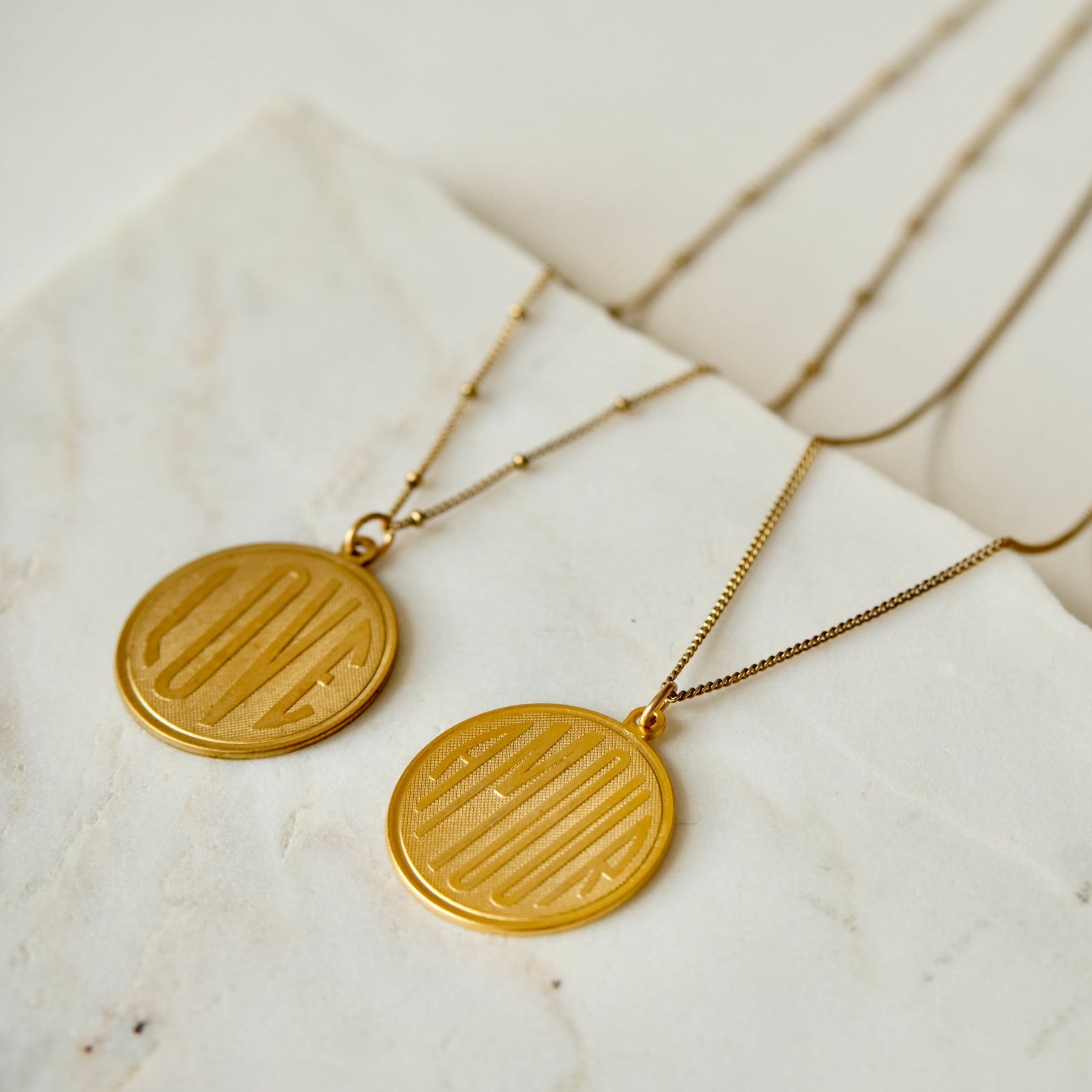 repurposed with purpose: tilly doro
inspired by history and sustainability jewelry designer nogah rotstein breathes new life into deadstock materials creating modern, playful heirlooms with creativity and resourcefulness.
what inspired you to start tilly doro?
i was living in montreal when i inherited a trove of costume jewelry from my beloved grandmother, tilly. she was an incredible force; a holocaust survivor who lost everything in the war and yet was pure love and generosity. she taught us that nothing should be wasted or taken for granted. her favorite gifts were the ones we made by hand. my immigrant parents also instilled in me the importance of being resourceful. i'd say those are the values that inspired me most.

when my grandmother tilly's old jewelry collection was handed down to me, i was a college student living on a tight budget. i couldn't afford expensive clothing, but i found that wearing a statement necklace or big colorful earrings paired with a simple outfit could make all the difference. i started by taking apart some of the jewelry and learned basic wiring techniques. soon i was updating the pieces and giving the old ones a new life by adding a twist; some long chains or colorful stones. i was often complimented on my accessories and i eventually built up the courage to approach some local boutiques that started selling my work. later, after moving to nyc i took more jewelry classes and began working in the industry where i learned a lot more, and also witnessed some of the unfortunate practices of the fast-fashion world and knew i wanted to do things differently.
describe your creative process... 
my favorite pieces to make are the one-of-a-kind necklaces. i have a large collection of vintage and overstock materials that i've amassed over time. i love scavenging through flea markets and thrift stores for unique pieces. i also keep a notebook around where i sketch ideas and shapes that are interesting to me. i like to spread out at a big table and dig out some pieces that look like they will work together. the components have a way of speaking with one another in unexpected ways. i start with deconstructing a pair of earrings for example and then a stone in the perfect complementary color will appear. i mix and move the parts around intuitively- very much like a collage until it starts to feel right. if i'm in the flow the process goes smoothly as though it's the muse working through me. i like juxtaposing different elements and keeping things asymmetric, there's beauty in the imbalance.
what is your favorite project/design you have ever done?
i love making custom pieces for clients. sometimes they have inherited an heirloom that has sentimental value, but that is not their style. we work together to make it look like something they are excited to wear, and not just keep hidden in a back drawer. often brides request a unique piece for their weddings or gifts for their bridesmaids. it's fun to be part of the process and to breathe new life into an old piece, making it more meaningful for them.
what does sustainable fashion and design mean to you? 
we've all heard of fast fashion in terms of clothing, and understand that the harmful cycle of trends and mass production is unsustainable and wasteful on so many levels… but we don't often hear that about fast jewelry. i became more aware of it when i was designing for some large mass-market manufacturers and seeing huge amounts of trend/costume jewelry that only lasted for a season. few people see where it goes when people are bored of it… to me, sustainability means wasting less and being mindful of how and where things are being made. by using these leftover or deadstock materials i am interrupting the cycle of waste and re-imagining where these pieces end up so they can continue to be worn and enjoyed rather than ending up in the trash. we may not be able to stop the fast-fashion industry, but we can all make better choices for ourselves and for the planet and hopefully little by little that will make a difference.
photos by: claudia morin-arbour 
 follow @tillydoro
handmade with love tillydoro.com