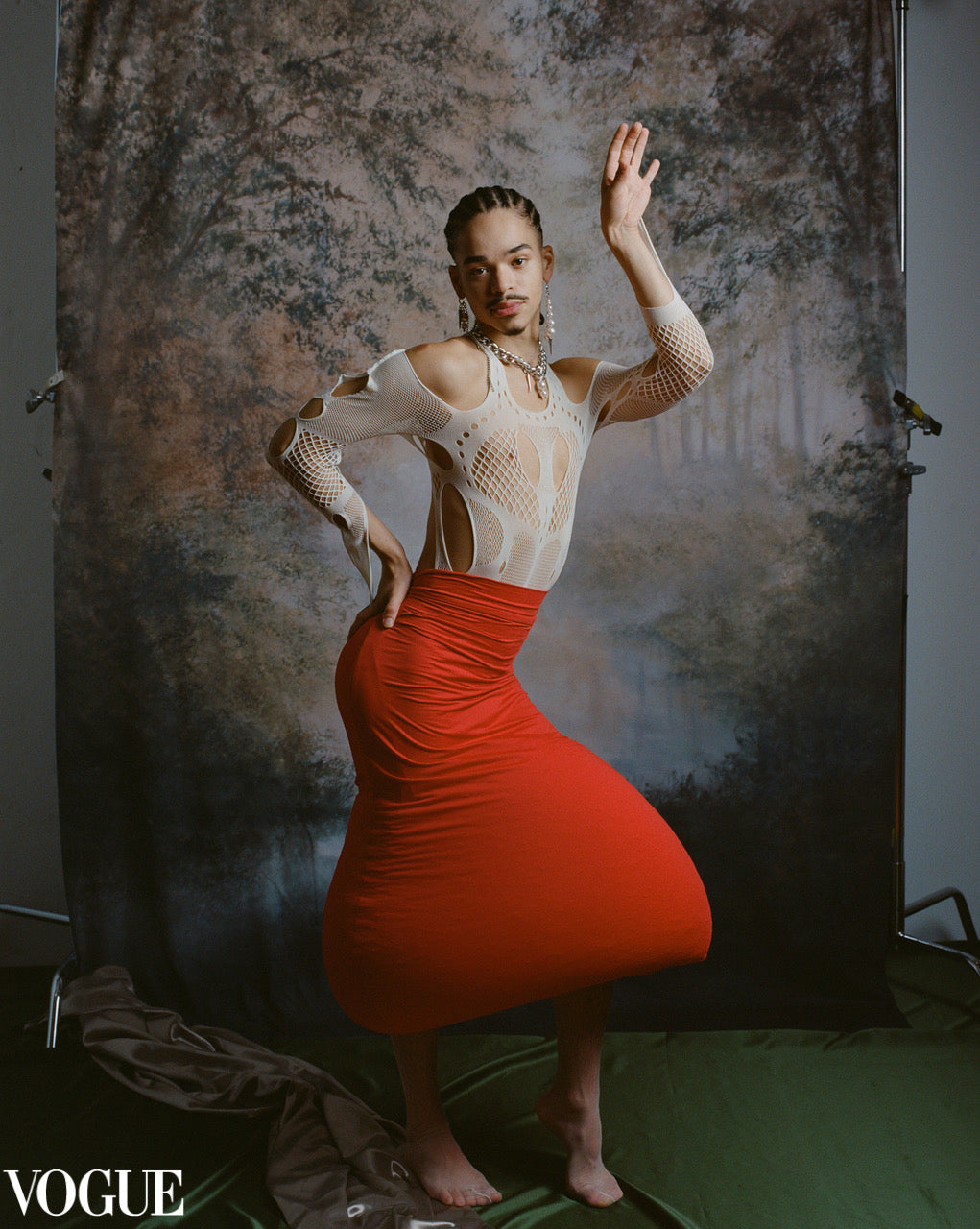 bipoc creatives: isaiah dorty
wardrobe stylist and creative director isaiah dorty moved to nyc to inspire their creative mindset and now pays homage to their southern roots  
 what inspires you?
i get inspired by my environment, my friends, my partner and my family. i moved to new york because i felt like my hometown wasn't pushing my creative mindset and now i find myself paying homage to my southern background and just things i have learned from my mother and the style she had when i was growing up. 
tell us about your journey as a creative..
my journey has been very rocky. i am originally from durham, north carolina and relocated to winston salem. i went to north carolina for college and thats where i realized that i wanted to pursue a career as a creative and i started doing research on ways to do that and new york kept being the main answer for most of the research i did. so i left school and moved to nyc in 2016. i began interning and assisting different stylists and i began freelancing full time in 2019. 
what or who is currently influencing your work?
right now i get my influence from so many places. of course a small portion is through brand research, but i love to go and just people watch in the city and grab influence from my environment. 
how did you first get interested in styling?
i started styling when i was in college. i made a youtube channel and would go to different people on campus and make outfits with their clothes and record lookbook videos. after i was doing that for a little bit i started doing research on how to get started in the fashion industry. 
what is a style/trend that is exciting for you right now?
a trend that is exciting me right now is mixing oversized pieces with sheer and mesh pieces. i loveeeeee oversized clothing and layering and how it can be rotated throughout the entire year with all the seasons. 
what's next in terms of career goals?
what's next for me is just elevating my aesthetic and building relationships with bigger clients and just leveling up all around. i have so many things on my career bucketlist and these past few years have truly shown me that anything is possible if i put my work in and stay focused.