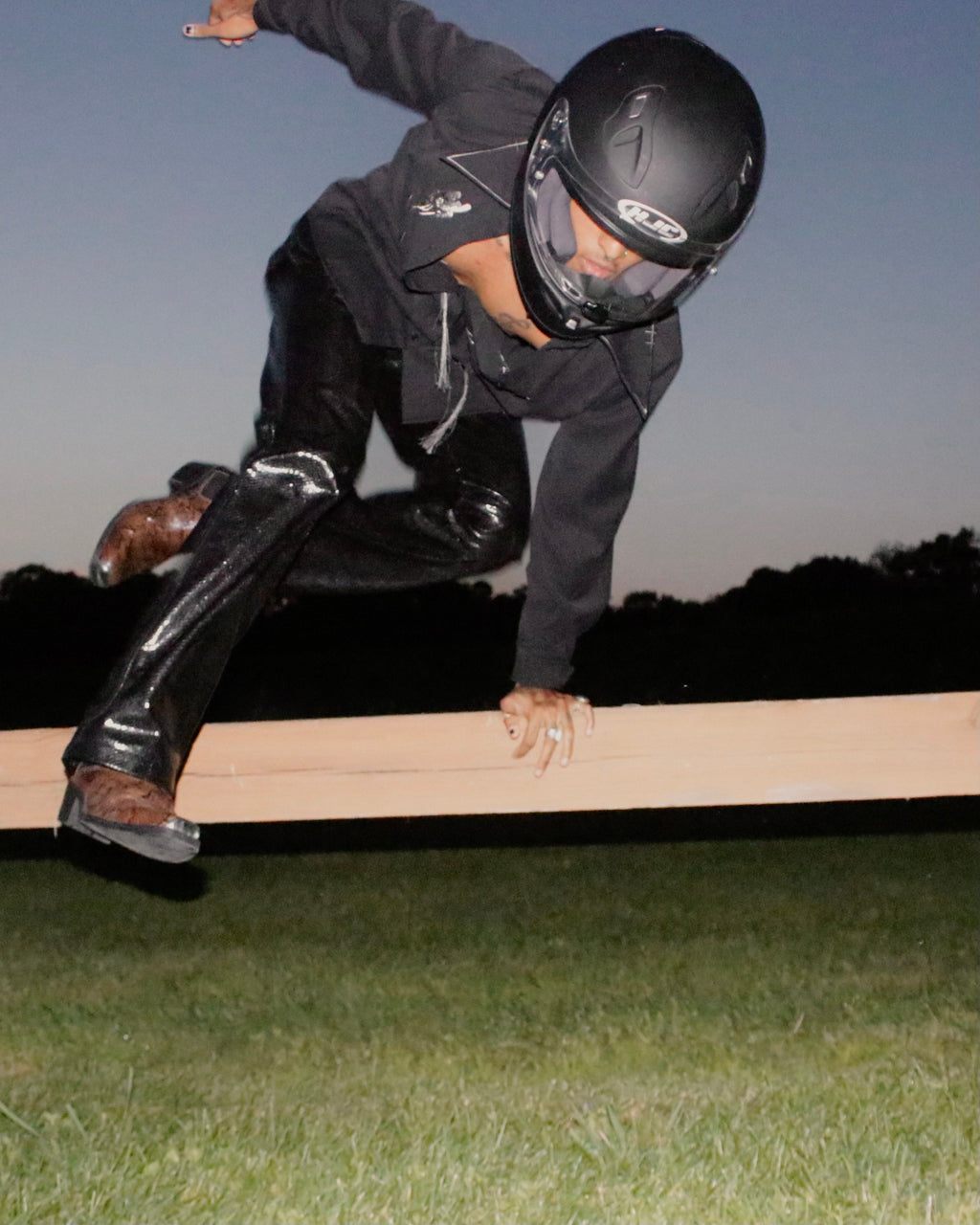 c note style with andre molina
singer-songwriter andre molina embodies an edgy rock 'n roll style combining dark colors, leather, and accessories. his style mirrors his commitment to self-expression, his music and his personality.


describe your style..
i think i'd say it's an edgy, rock n roll, alternative aesthetic. i'm drawn to wearing black and darker colors, polo shirts, leather, boots and platforms, and a lot of accessories like rings and choker necklaces.
what inspires your style?
my style has always been inspired by self expression its my way of showing my individuality. not just with clothes but also with music, and everything else i do. i gravitate to clothes that make me feel comfortable, confident and my most authentic self.
earliest fashion memory?
this is a fun question to answer, because it just unlocked an old memory of mine! as a kid one of my earliest fashion memories was filling my wrists with bracelets and colorful rubber bands and buying temporary cartoon tattoos at the corner stores so I could have a new tat for the day. it's a full circle moment because i just realized that i've always had an affinity for accessories. my family was very religious when i was growing up so we had many rosaries at home and i used to take them and wear it as a necklace cuz i thought it was so cool. i'd also roll the sleeves of my t-shirts because it made me feel tough and edgy. today i find myself doing this more often, making alterations to my clothes, cutting sleeves off and cropping them. 
what's your strategy when shopping at beacons?
my original strategy when i shopped at beacon's closet is to go for footwear first but i wasn't able to find anything i liked that was in my size so i started with pants and found this flared snake skin pants situation early and i fell in love instantly and built the outfit from there. Another strategy i had was to make sure that i save some extra for jewelry and accessories. accessorizing is my favorite part of styling myself so this is a must!
shirt $18.95 / pink popcorn pants $16.95 / shades $14.50 / necklace $14.95 
total:  $65.35
@andremlina
lens: aidan brondo and ethan oakes