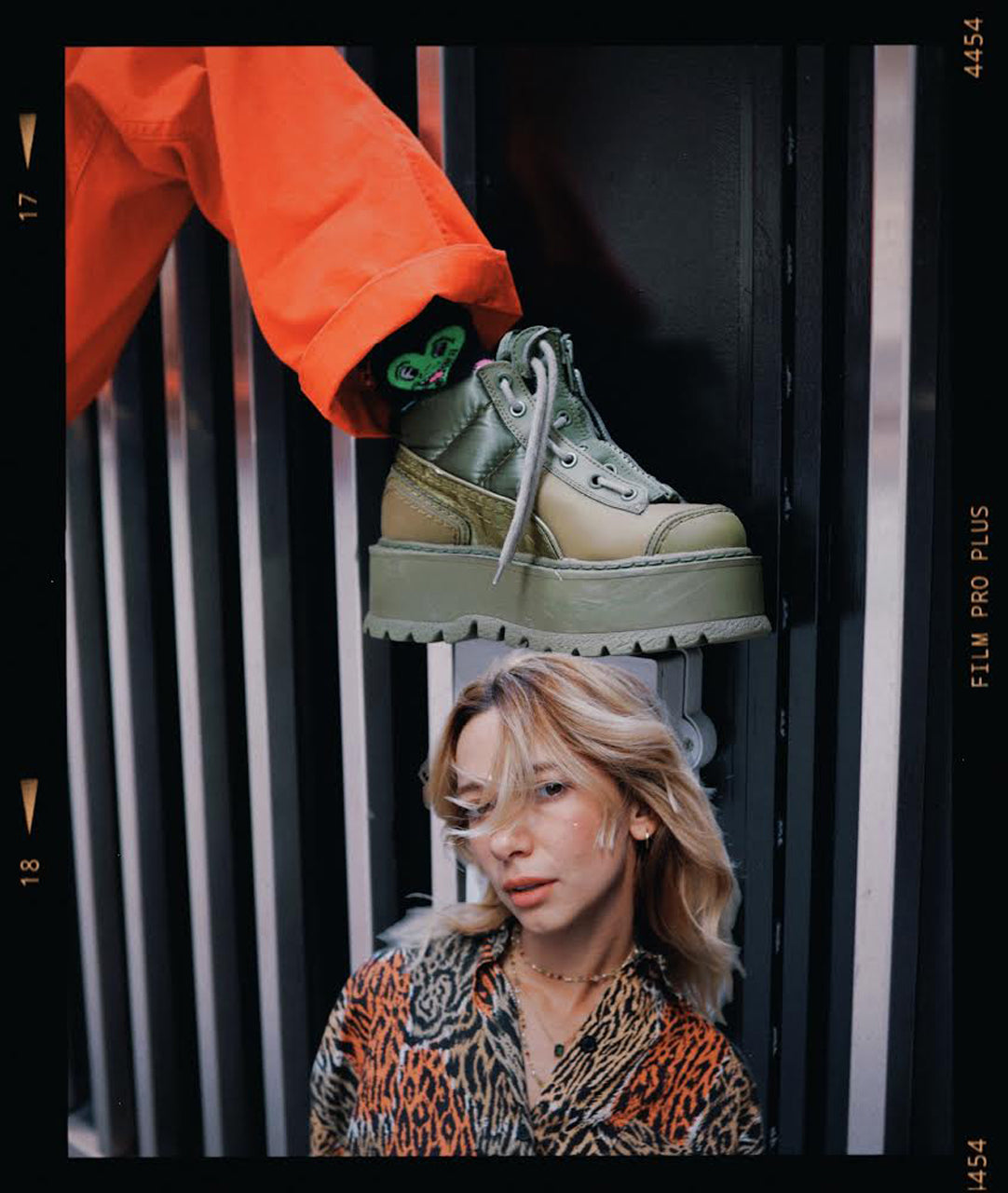 c note style with chica capeto
brazilian artist and designer chica capeto adds her colorful and vibrant energy to this shopping budget challenge.

describe your style..
it depends on how i'm feeling on a specific date. i love changing my style, but one thing that never changes for me is wearing high sneakers, high sandals, etc. i am quite short at 1.54 meters tall, so i enjoy pretending to be a bit taller.
what inspires your style?
people, i love seeing people just being themselves, i love to see someone with a different style than mine in the streets, it all inspires me. 

what was the inspiration behind this look?
my eyes locked on the leopard print shirt, and i instantly fell in love with it. and then, luck was on my side as i found the pants and my favorite item, the puma x fenty sneakers. but i believe it all revolved around that shirt.
 what meaning do clothes have for you?
for me clothes means being who you wanna be. the most amazing thing for me is that you can match it with your mood on an specific date. i think thats why for me is very hard to choose a style, i love almost everything, it just depends on my mood. 
earliest fashion memory?
my mom is a fashion designer in brazil so since i was very little i went to all sao paulo fashion weeks and stayed backstage seeing everything, it all inspired me so much! i was very lucky, i can't even remember not loving fashion. 
what are some (or one) of the most special things in your closet?
a piece that i love and use a lot is my buffalo sneakers. i am obsessed with high sneakers, i also found at beacons a puma x fenty and went crazy. 
what's your strategy when shopping at beacons?
i think the best strategy for me when i shop at beacon's is to go to the dressing rooms and see what people tried but didn't actually take. usually i find amazing things there. and i love prints so when i see something with an amazing print i automatically grab it to see if it fits me. 
sneakers puma x fenty $18.95 / 
bdg pants $19.95 / 
vintage shirt $24.95
@chicacapeto
photography: andré duvivier