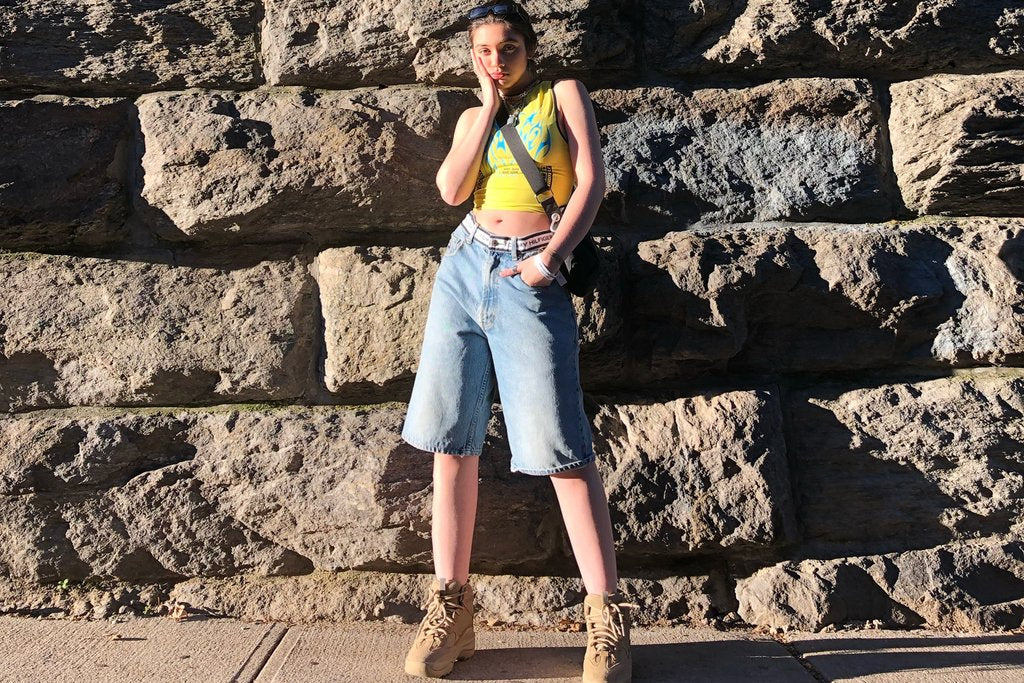 c-note style with maheen
student, stylist and photographer maheen puts together three looks for under $100


what was the inspiration behind this look?
this first look with the tommy hilfiger denim was very last minute, i saw the denim piece and immediately thought of a very 2000 hip hop vibe. but i gave it that modern twist with the i.am.gia top.
what meaning do clothes have for you?
i see clothing or fashion as a way to communicate and self-reflect. it is a way to also start a conversation between two people which might bring you to something bigger.

tommy hilfiger pants paired with an i.am.gia. top, yeezy sneakers and marimeko purse.  

describe your style..
it's hard for me to describe my style as i believe i can literally work with anything. always give a touch of "maheen" to it lol. i usually always wear a baggy piece that is comfortable and pair it with sneakers. i own more masculine attire, streetwear and mostly menswear. 
how did you first get interested in clothes?
i was born into a creative minded family. From the time i was 5 years old, i got to pick out what i wanted to wear and dress up the way i liked. I would steal some of my mother's makeup and just be that princess every 5 years old girl wants.

leather vest paired with a chrome hearts shirt, oak pants and boots by raf simons 

what in current fashion is exciting for you?
breaking that gender form in fashion, women wearing menswear and the same for the opposite. i recently went to the alexander wang fashion show and was surprised by his pieces. wang finally paid attention to his menswear, with a variety of pieces other than just his usual sweaters and plaid pants. most importantly i do not pay attention to trends, i believe i can wear whatever i want and make it look trendy.

what are some (or one), of the most special things in your closet?  
this is very easy, and my friends would hate me for saying this, as i wore them too much. i have this ozweego bunny cream rafs sneakers that i always wear with anything from pants to dresses. this shoe has been through thick and thin and they don't look white anymore, it has holes and scratches but to this day i still wear them with everything.

what's your strategy when shopping at beacons?
i went to the store in greenpoint and omg its huge. I spent almost 3 hours there, also don't get me wrong there are mad pieces that i adored but i have to stay on budget. i pulled so many looks my hands were stiff, but thank god my friend claire finally came and helped me. everything in the store is organized perfectly so it shouldn't be that hard!

trench coat and leopard print vintage bag paired with a topshop slip dress and sneakers by raf simmons


tommy hilfiger denim shorts $22.95 / vintage leather vest $34.95 unknown designer khaki trench coat $24.95 / vintage leopard print bag $9.95



total $93