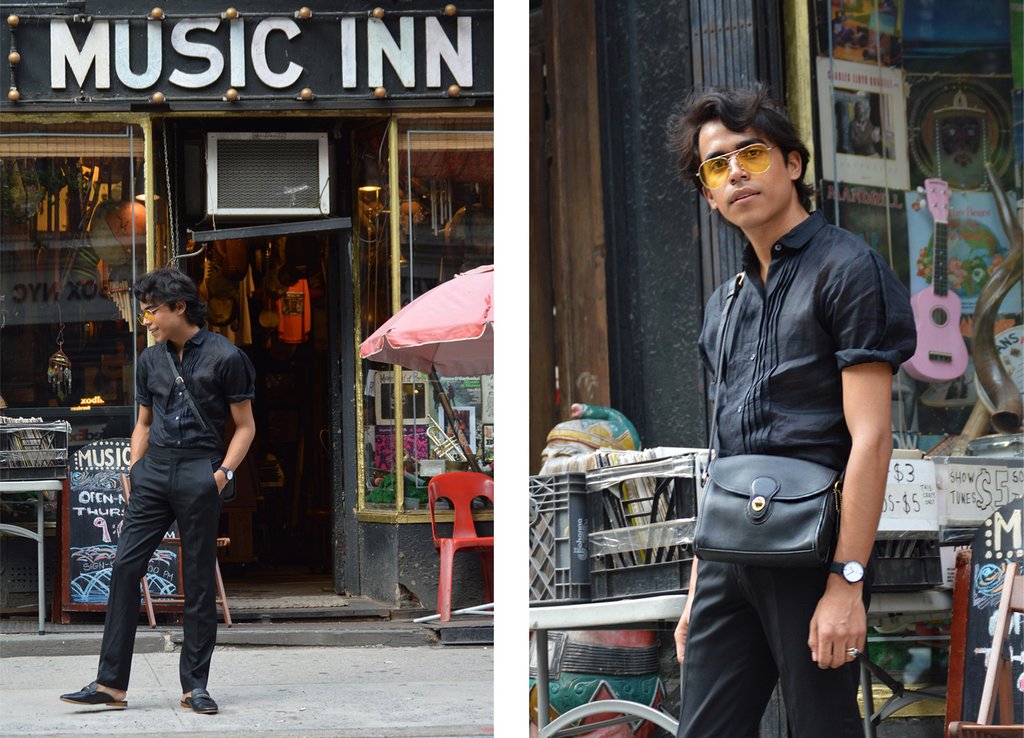 c-note style with pedro gonzalez
fashion blogger pedro rodrigo gonzalez has been creating custom looks since he was a child. in this shopping challenge, pedro composes a sleek look for under $100 and shares some insight on style, blogging, and his strategy for shopping at beacon's.   
  
how did you first get interested in clothes?
when i was a little boy my grandmother taught me how to cut and sew fabrics. back then i also began to play around with my own clothes, creating outfits and custom made garments by bleaching and painting them with my mom.

what in current fashion is exciting you?
i like the fact that fashion is becoming genderless. more and more you see people wearing the kinds of clothes they like, as opposed to the kinds of clothes they should.


how would you describe your style right now?
my style is very eclectic. i like to wear leather jackets, cross body bags and colors, while showcasing my mexican heritage. i'm not afraid to experiment with fashion, i constantly try different things. for me it's all about how you wear the clothes and how they make you feel.

any advice for the up-and-coming bloggers out there?
fashion blogging is really fun but it takes a lot of work and patience. sometimes people around you don't get what you're trying to do. make sure that you are passionate about it, have a personal point of view and keep doing what feels right no matter what.



what's your strategy when shopping at beacon's?
i love shopping at beacon's. the selection of clothes is amazing. the quality is great and the prices are worth it. i walk straight to the handbags section when i first enter the store. i'm obsessed with bags so that's why it's my first stop. next i check the tee racks-a good vintage t-shirt is key. and the 3rd stop will be the whole store! hahaha, trust me it's worth it to check rack by rack.
pedro wears a guayabera linen shirt, unknown designer $13.95/bonobo tuxedo pants $18.95/vintage coach classic crossbody bag $44.95.


photos by armando figueredo