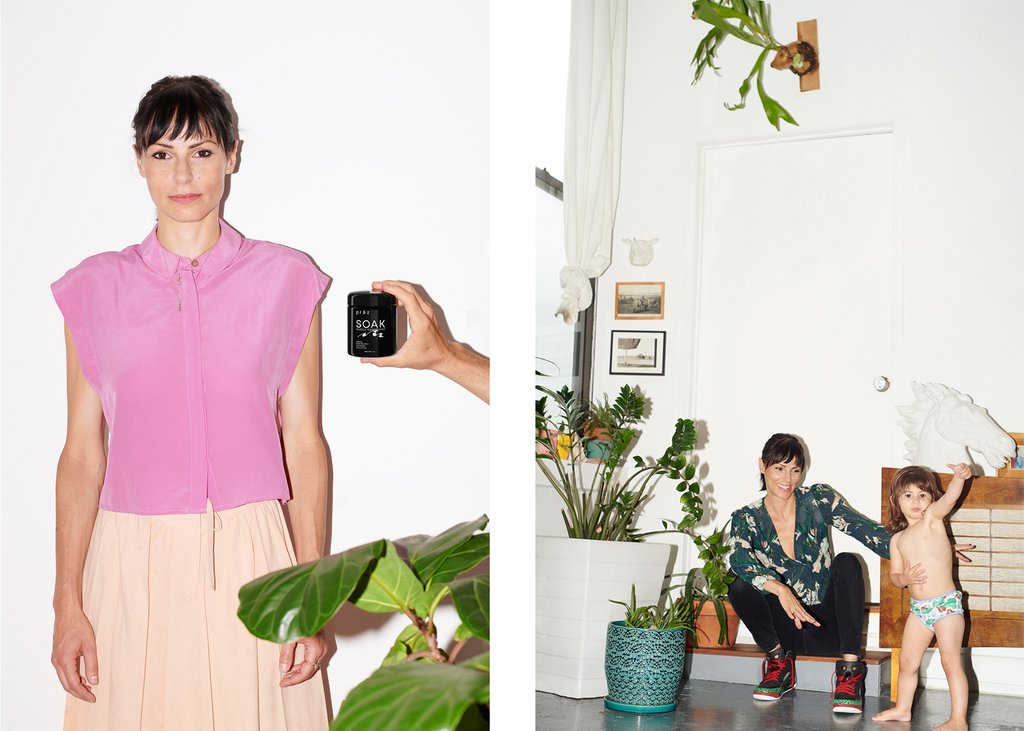 c-note style with sasha nialla

in this shopping budget challenge, sasha nialla advertising photographer and co-founder of prāz naturals puts together 3 looks for just over $100.
what inspires your style? 
function. juggling life as a photographer and co-founder of natural skincare company, prāz naturals. with raising my two year old daughter lula, anything i put on is a nod to practicality and simplicity.
describe your style. 
i try to look put together in a way that allows me to be as active as i need to be running a business and being a parent. there is a feminine element to my style but i am undeniably a tomboy. it's rare that i am not wearing sneakers.
what or who is currently influencing your style? 
i am always looking for more companies who are environmentally progressive & sustainable. clothing is not meant to be worn once and thrown away- quality is important. fast fashion brands are a huge problem but the issue can be confronted by consumers. it is important in such a massive industry to be using technology to better our practices for the sake of our planet and the people on it. for these reasons i like to find things that were made with quality so that when something breaks or begins to wear, it can be repaired. the more research you do about the companies you support, the fewer you will trust. this is why i started prāz, an all natural skincare company made with organic, fresh, food grade ingredients and sustainable packaging – simple, functional, and environmentally friendly. our core mission is to provide skincare products that praise humans, animals, and the planet.

what are some (or one), of the most special things in your closet?  
a 1950s style summer dress i bought at a second hand shop in paris with my mother. every time i wear it i think about the trip we took to visit where my mother grew up.
what's your strategy when shopping at beacon's?
the first things to jump at me are always fabrics. i'm initially drawn in by interesting prints or nice cottons/linens in interesting color palettes. from there i just see what fits. it's funny but the things i end up liking the best are always the things i am not so sure about and have to style a little to make work. i never really come in wanting to find anything specific because inevitably i always find something i love that i didn't plan to find.

in god we trust pink blouse - $21.95 / 
fi industries fab super suede beige skirt - $14.95 / 
frye sea green shoes - $44.95 /
reformation green floral blouse - $29.95

total spent: $111.80



photos by lee ash