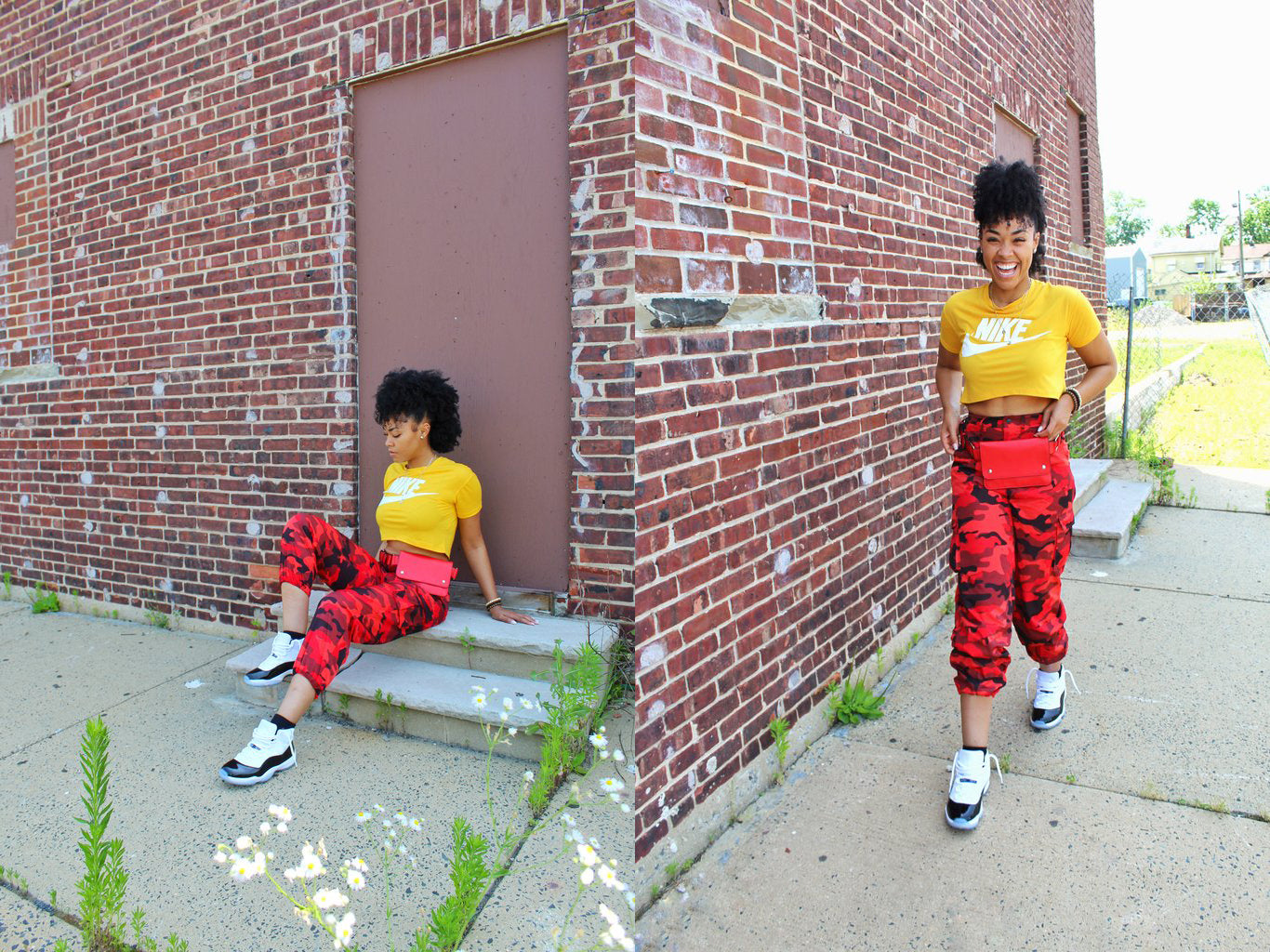 c-note style with taylor

second hand fashion enthusiast taylor jenée opts for a bright and colorful look in this summertime shopping budget challenge.  
 
what inspires your style?
i draw inspiration from a number of random sources. i love the structure and comfort that men's fashion offers so it's not uncommon to find me dressing like a tomboy on most days. i'm also a huge fan of fashion from the 80s and 90s so a lot of my looks mirror those decades.

what or who is currently influencing your style? 
right now teyana taylor is influencing my style. i love that she wears androgynous looks while still showing her femininity. she's always unapologetic in her style and looks comfortable while doing it. 

how did you first get interested in clothes? 
i can't pinpoint exactly when the light bulb went off in my head, but i do know that i became heavily interested in high school. i took 3 years of fashion design classes during my high school career and this is when i gained a greater appreciation for clothes. 



what's your strategy when shopping at beacons? 
my strategy for shopping at beacon's began with searching for something bright. it's summer so i like to opt for brighter, more colorful clothing. and i don't leave any rack or section unturned. i also try everything on and i don't let the sizing on the tag intimidate me. if it looks like it'll fit, i try it on. for example, the red camouflage pants that i found, they're a small. i'm typically a m/l. i would've missed out had i not tried them on!


nike shirt - $14.95 / i.am.gia. pants - $17.95 / forever 21 waist bag - $10.95
total $43.85



follow @_taylormade