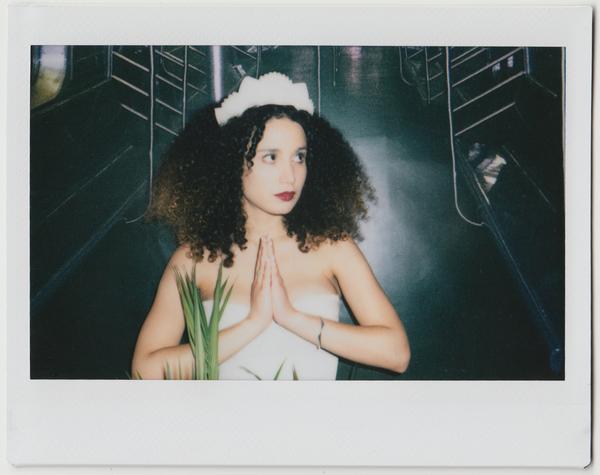 carribbean queen - styled by sheyla

sheyla loves the finer things in life.  taking style cues from her elegant mother, in luxe fabrics and sophisticated silhouettes.  we always love a tiara, which just drives the point home.  gaze on the glamour of it all, below.



you have a really multi-culti background. where have you lived and have all of these places influenced you?
i was born in puerto rico, lived there until i was 7 and then moved to the dominican republic where i was raised. i lived in buenos aires from age 18-25.
growing up in the caribbean has definitely left a mark on me in every way possible. i am very latina.  you can notice it within 5 minutes of conversation with me. i wouldn't change it for the world. dominicans are very real, friendly, loyal, fiery and sometimes crazy.


your hair is fantastic! it's practically an accessory. did you always embrace your curls?
thank you so much! it's my trademark and it carries a lot of my personality. i used to wear it straight. i was a slave to the "planchita", that hot iron tool that you use to kill your curls.
then i "discovered" my hair at age 20 and never stopped wearing it big and curly. the bigger, the better. and it has definitely worked for me in so many positive ways. people talk to me because of it and i have actually made friends like that.  it's kind of amazing how hair can be a social tool. 


we love these sexy, sultry looks! what's your dress-down, lazy sunday vibe?
pointy flats (my new shoe crush), high-waisted white jeans (that never stay clean but i love anyway) and an oversized, white button-up shirt.


did you always love clothes? earliest fashion memory?
my mother was my fashion icon and my biggest influence. i learned to love 80's and 90's fashion through her. my earliest fashion memories are of trying on her leather pencil skirts, double-breasted jackets, hats, silk camisoles, and beautiful scarves (she would always wear scarves, and we are talking caribbean weather). she's such an elegant woman. i always wanted to look like her, and sometimes i find myself dressed just like my memories of her when i was a kid. she was my first fashionista crush and forever will be the #1.