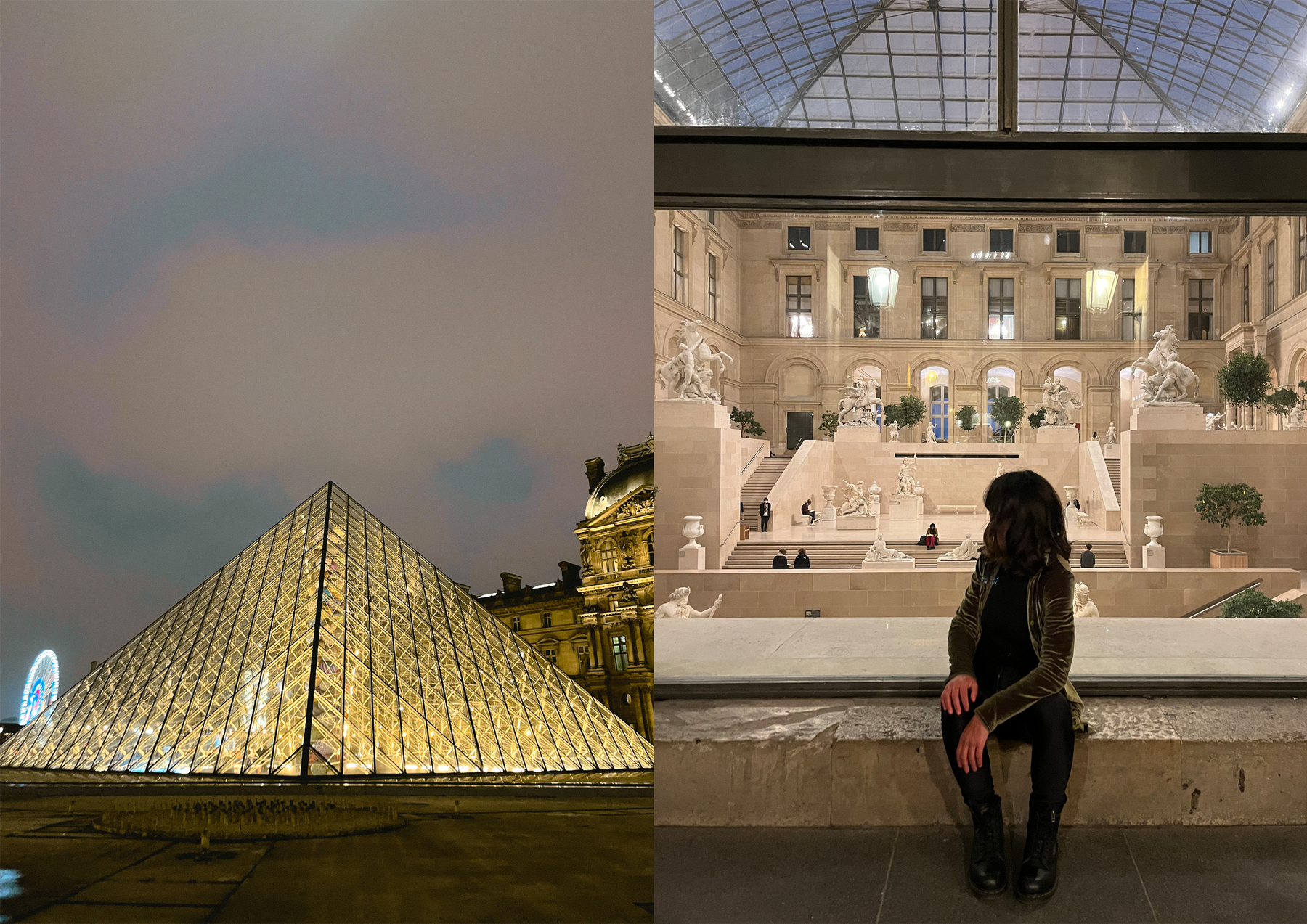 city of light
leticia our new online associate jets to paris to attend the colors à paris event, and connect with a new culture and friends.
destination: paris
purpose of journey: attending the colors à paris event, exploring a new culture, meeting friends i only knew online and also seeing a great friend again who i haven't seen in years!
never travel without: i'm always traveling with my cell phone or camera to document any special moment.  
a favorite outfit you packed: for this trip, without a doubt my best choice was my jacket! it was so cold, but i managed to stay very comfortable and warm all the time. 
how many pairs of shoes: as it was a quick trip only two essential/classic shoes: white converse and my doc martens boots. 
what were you listening to: i had the chance to see nemahsis perform and i just fell in love with her voice. sweet, powerful and touching. i don't know how many times i got emotional watching her show, it was beautiful! now i can't stop listening to it. 'what if i took it off for you?' is my favorite! 
favorite meal: risotto with truffles was completely amazing!!  
a highlight of the trip: one of the parts that impressed me most was the 59 rivoli gallery, an artists' residence in the middle of central paris. there you get to meet the artists, see the creative process and how all the magic happens. i was also lucky enough to meet an artist, also brazilian, who was painting a piece for the great artist gilberto gil. it was fantastic!  a quick trip full of first experiences and many reflections. 
colors à paris: guy2bezbar performance at espace niemeyer
colors à paris: nemahsis performance at espace niemeyer
 exhibition at colors à paris featuring artists from around the world. colorsxstudios editorial featuring brazilian artists highlighting the candomblé religion
walking in the streets of paris and falling in love with the architecture, each street is a surprise! very beautiful! 
 59 rivoli gallery, an artist residency where you experience music, visual art, and also have the possibility to connect and chat with the artist
still at the 59 rivoli gallery, while walking up the stairs my friend commented about his experience with one of the arts in the gallery and we had the surprise of meeting the artist at that moment, he was producing an artwork for the artist gilberto gil who was going to visit paris in the next days (the next day we saw that he hand delivered the artwork as a gift)
musée du louvre
i took a good part of the day to visit some of the main thrift stores in the downtown area of paris 
bonjour paris! 
follow @letfrzz