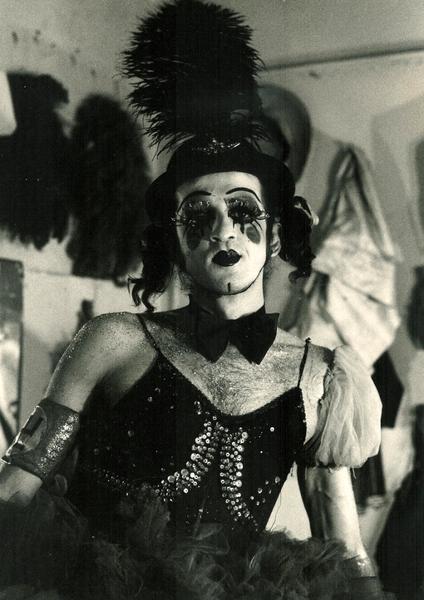 dirty looks film festival
for its third year, dirty looks: on location, the LGBT film festival, is making its way around historical nyc venues like pyramid club and stonewall inn, showing films from queer cinema. this year, the focus is on little-known but must-see international titles, and we're excited for thursday's showing.
dzi croquettes is a brazilian documentary about a gay dance and theater group who brazenly takes the stage under brazil's terrorist state in the 60s. onscreen will be outlandish vaudeville performances-so avant garde they're considered "uncategorizable," stories from superfan superstars (liza minnelli was their so-called godmother), and of course fabulous fashion, which is genderfluid and bedazzling.


dzi croquettes is playing on july 11 at 8 pm at secret project robot, 389 melrose street, brooklyn.

dirty looks is a bi-coastal platform for queer experimental film, video and performance. 
dirty looks: on location is a series of queer intervention in new york city spaces. over the course of july, artist film and video will appear in these queer social spaces and former sites of queer sociality. a new piece, a different setting on each night of july.