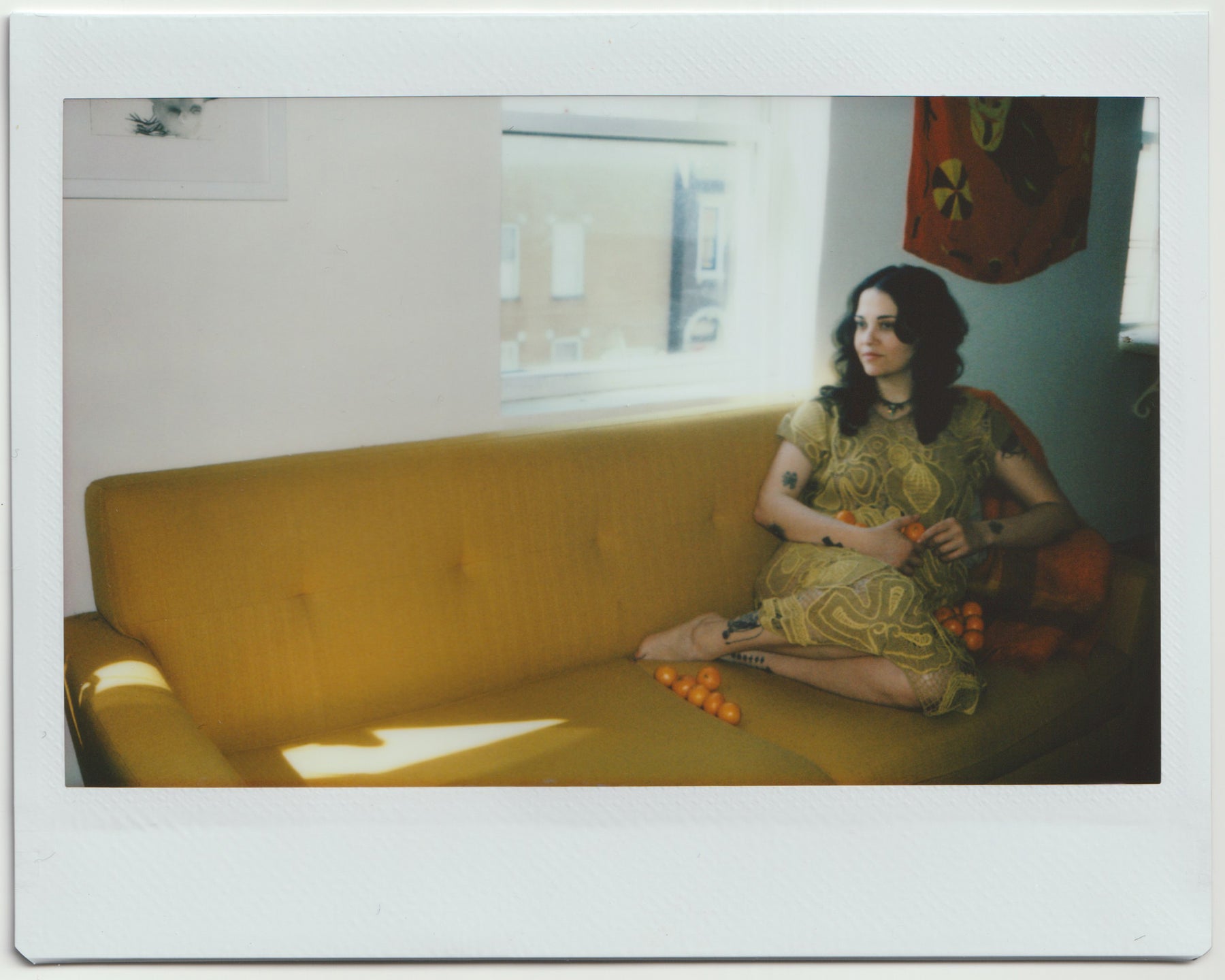 effortless - styled by chelsea

greenpoint buyer chelsea marks dresses for comfort, function, and her own amusement in this edition of styled by


describe your style... 
i like to dress for comfort, function, and amusement but really i'm just a regular lizard person trying to cover up the body.

what inspires your style?
i've always loved to thrift and catch that feeling of finding something you can fold into your life.
what was the inspiration behind this shoot? 
my friends and i moved into our apartment about 6 months ago and it has been such a positive experience. i wanted to capture its current state because it is very much a work in progress but it's joyful to live in.
what or who is currently influencing your style? 
my forever biggest fashion influence is my mom. she is just effortlessly cool. growing up i remember her wearing a lot of black clothing and always a bright red lip, which was a stark contrast to what most people were wearing in phoenix in the 90's. she taught me that accessories can tie together a very regular outfit and not to shop retail if you can avoid it.

what meaning do clothes have for you?
clothing is very political and i feel good working with clothing in a way that is sustainable and helpful for the community.
how did you first get interested in clothes? 
when i was in middle school low rise jeans were the thing and i looked so bad in them that i basically tried out every silhouette from every decade until i figured out i could wear everything from every decade all smooshed together - just not low rise jeans.
what in current fashion is exciting for you? 
i've just always loved observing people in new york and i am especially lucky to get to see some incredible fashion my friends and coworkers create.
what are some (or one), of the most special things in your closet? 
the white ruffle blouse i'm wearing in the photos is very dear to me. it belonged to my mom in the 80's and was made by her friend agneta eckemyr, whom i lived with on the UES when i first moved to new york in 2006.


outside of buying what are you up to these days?
lately i've been learning ceramics from brilliant clay person maggie boyd. i'm still very new to it, but i love being in the studio and losing track of time and getting my clothes dirty.
follow @restingtripface
photos by @caroline.schub