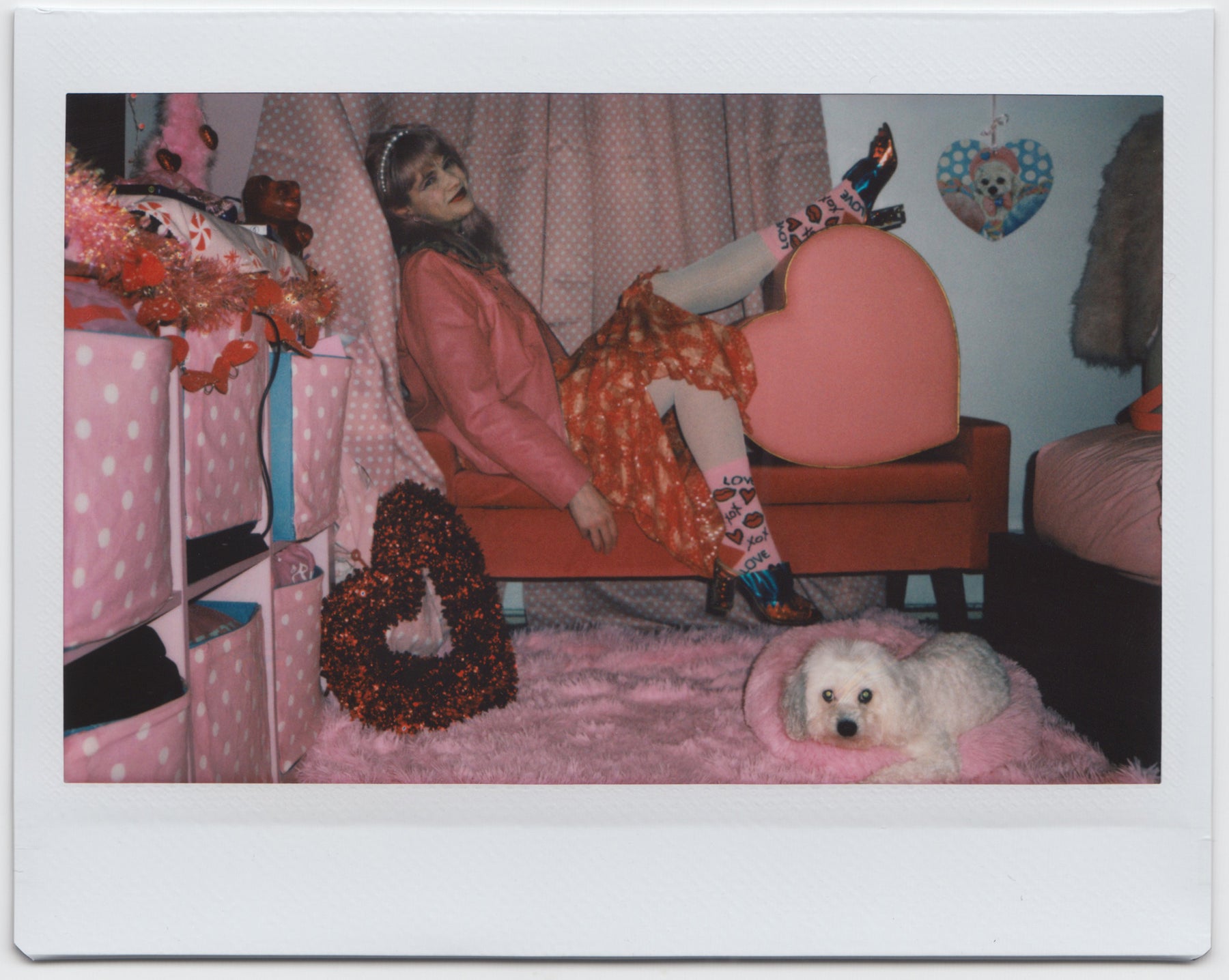 hearts - styled by jeanette converse

stylist, designer, and park slope manager jeanette converse is valentines incarnate. 

what inspires your style?
my style is inspired by japanese kawaii fashion, thrifted vintage, and indie designers.  


what was the inspiration behind this shoot?
the inspiration behind this shoot came from my obsession with valentines day!  i love all things pink, red, and heart-shaped. this is one of my favorite times of the year. not only is everything covered in cute hearts, but my birthday is also february 8th! i buy heart-shaped things year-round. our apartment and my wardrobe are covered in pink and hearts. even my prescription glasses are pink and heart-shaped! a few years ago i created a collection of clothing and accessories titled "my spoopy valentine" combing my two favorite holidays/aesthetics valentines and spoopy halloween looks. lol so basically this shoot was a dream! 
how did you first get interested in clothes?
i became obsessed with fashion at a very young age. my mom is incredibly creative and would make me the cutest dresses. she also taught me to craft, paint, bake, sew, and vintage shop. i started to make my barbies clothes by cutting up my socks and bedazzling them lol..and i kind of never stopped. now i have my own line of kawaii inspired clothes and accessories that i sell online and at pop-ups. my line can be found at jeanetteconverse.com  
what in current fashion is exciting for you?
indie designers concentrating on unique pieces and sustainability are really inspiring me in current fashion.  i follow so many creative people doing incredible one of a kind handmade pieces and up-cycled pieces. my favorites are creepyyeha, discount universe, macy daisy, and the beheaded.  i rarely buy fast fashion anymore. most of my wardrobe is from beacon's closet and indie designers that i follow on instagram. i love treasure hunting for pieces. my entire wardrobe now is so uniquely me. it makes me so happy!