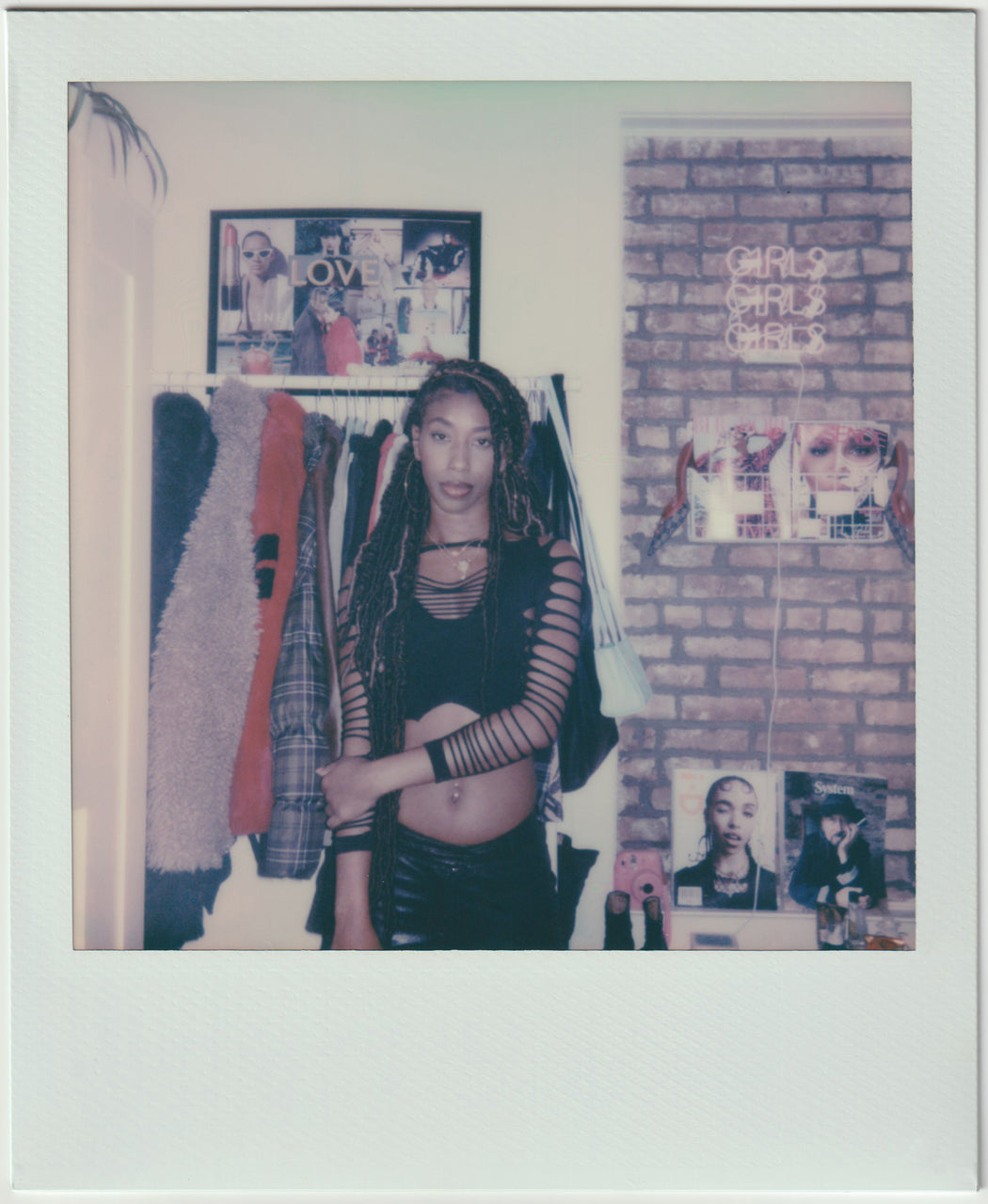 like a dream - styled by patra kiera
what or who is currently influencing your style?
my style is super experimental, but if i had to choose i would say i am super influenced by nyc street style. new yorkers have the dopest style to me because it's so unapologetic and raw. when i see someone wearing an outfit or piece that catches my eye, i make a mental note of it and then figure out how to incorporate it into my own sense of style.
what meaning do clothes have for you?
when i get dressed in the morning, i feel like i'm putting on a costume to act out a character in a movie. i put thought into every outfit based on how i feel when i wake up. if i have to rush and throw on just anything, the rest of my day will normally feel off. but, i feel more in control of my day when i put effort into my outfit.


what are some (or one), of the most special things in your closet?  
the most special thing in my closet right now is my jean paul gaultier dress i thrifted from beacons. i remember watching gaultier runway shows and thinking about how cool the models looked and how i wished i could be like them. now to own a gaultier piece, it feels like a dream. it snatches my body too, so it's definitely my favorite.

outside of buying what are you up to these days?
i have a youtube channel i've been working on for the last 3 years. i became a lot more consistent during quarantine. now my time outside of buying consists of constant research, scripting, filming, editing, and uploading. it's so worth it though, it's a fun hobby.

follow @patrakiera 
polaroids by lauryn jean pierre