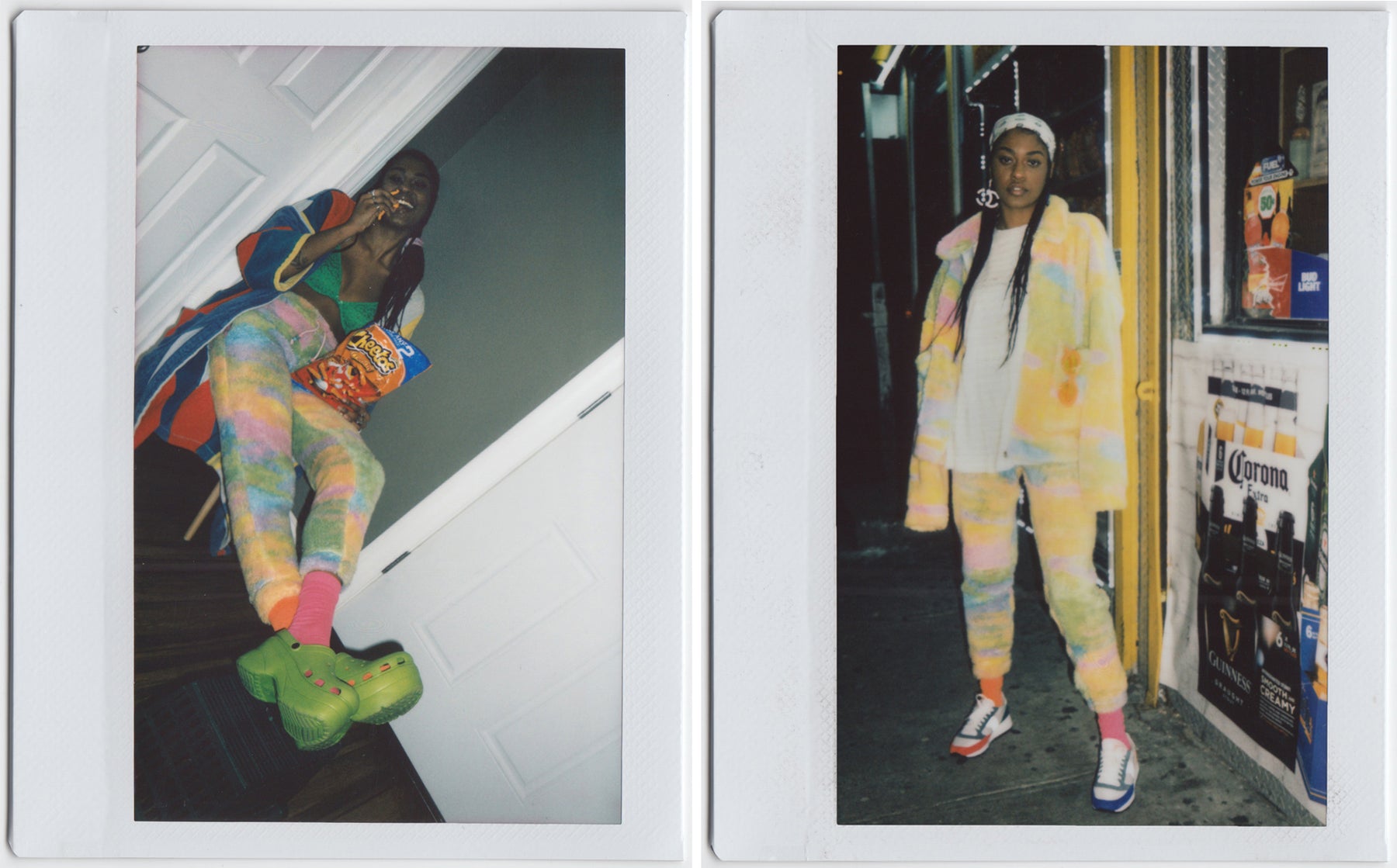 range - styled by zuri


model, stylist and greenpoint buyer zuri isn't afraid to take risks with her ever-evolving, effortless style.


what inspires your style? 
my style is inspired by a little bit of everything. i like to challenge myself. i like to be different. i like to try new things. i love to pay homage to the people and things that inspire me. i'm heavily influenced by the music industry. my mom is a musician and has always had a very unique and eclectic style. she instilled in me that style should be effortless, natural, and fearless. never ask yourself "can i pull this off?" going for it, taking risks -that inspires me. 

how did you first get interested in clothes? 
well, here's my entire life story lmao. i've always loved fashion. as a child, i was intensely infatuated with all things clothes, jewelry, and makeup. my grandmother was the queen of dress-up. at 5 yrs old, she would drape me in her scarves, gold hoops, and brown lipstick. the beginning of my modeling career lol. during my adolescence, i kept myself in a fashion bubble to avoid judgment and unwanted attention in southern suburbia. after high school, i started working in retail (specifically buy/sell/trade), and it gave me a newfound confidence. i started to appreciate clothes in a different way. every item i would come across, i wanted to find a way to incorporate into my personal style. the beginning of my styling career lol. i've since grown quite the collection of clothing, and it's ever-growing and ever-changing! 



what was the inspiration behind this shoot?
 my inspiration for this shoot was me, of course!! i experiment with a lot of different looks and i wanted to showcase that. i created a sporty/comfy look, a daytime/brunch look, and a nighttime/going out look. i wanted to give the girls range!! no more fashion bubbles! i like to do it allll. 



what or who is currently influencing your style? 
robyn rihanna fenty. the queen of doing it all! this woman does no wrong in my eyes. there's nothing she can't pull off. she wears and designs clothing that makes you feel sexy and powerful!! she sets monumental trends and they stick. i love how she experiments with color and textures. she wears super basic classics, but will change the cut or fit and create a whole new look. what can't she do?? she is my biggest inspiration, hands down. 
www.zuri.style
follow @zoobiana
photos by @futch_cassidy