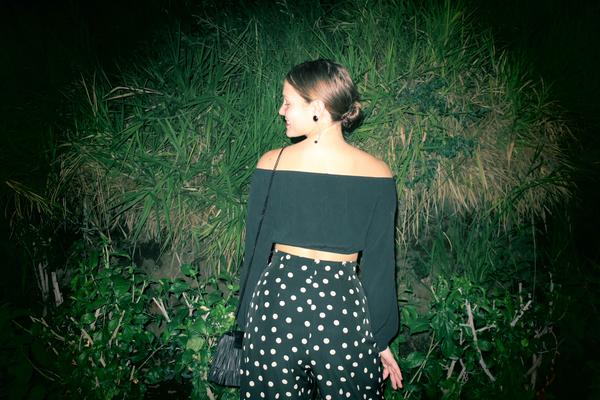 swim. sun. repeat.


first night in costa rica! i'm wearin' my fave outfit


destination: costa rica and palm beach, florida

purpose of journey: escape from new york; in search of some much needed vitamin d 

never travel without:
a white button down shirt and coral lipstick. i like wearing lipstick to the beach when i'm on vacation. it feels very old hollywood glam.
favorite outfit you packed:
off-­the-shoulders for love and lemons top with high waisted yohji yamamoto polka dot pants
how many pairs of shoes:
i think that 3 is the magic number when you're trying to travel light (i always travel with 1 carry on bag). this time I brought nike running shoes, white birkenstocks, and alexander wang knotted heeled sandals.
what are you listening to:
my boyfriend, josh and I rented a car, so we listened to the radio mostly. in costa rica we could only get 2 stations­ one was reggae and the other 90s hits. we also listened to disco and YouTubed soul train episodes when we were getting ready to go out at night.
favorite meal:
in costa rica we pretty much exclusively ate chicken with rice and beans and plantains. in florida we ate freshly caught mahi-mahi and of course key lime pie ;)
highlight of the trip:
it's a toss up between swimming underneath the magical llano de cortes waterfall, and spending the day at playa conchal, a beach made up entirely of conch shells instead of sand.

our first hotel in costa rica was in the jungle, so everywhere you looked there was lush greenery


our capuchin monkey friend hanging out by our balcony





overlooking the gulf of papagayo at night





my first waterfall swim!!!



hotel tamarindo diria felt like a spanish ­style alice in wonderland





waiting for my arroz con pollo and taking in the view at our favorite "soda" (cafe) on the beach


the path to playa conchal





playa conchal, aka shell beach





swim. sun. repeat.





i love the juxtaposition of plant life in this photo





the town of tamarindo was electric. colorful buildings lined the streets and music filled the air.





local surfers stayed out until the last bit of sunlight disappeared





josh had to stop off in florida for a short business trip. i had to stop off for some key lime pie





the breakers in palm beach is this incredible old mansion turned hotel. we got fancy drinks at the bar and did some serious "people watching"

my love (and my personal photographer)

last night of vacation! feelin' way too blessed to be stressed :)



all photos taken by joshua schwartz
follow dana on instagram @lil_dayne