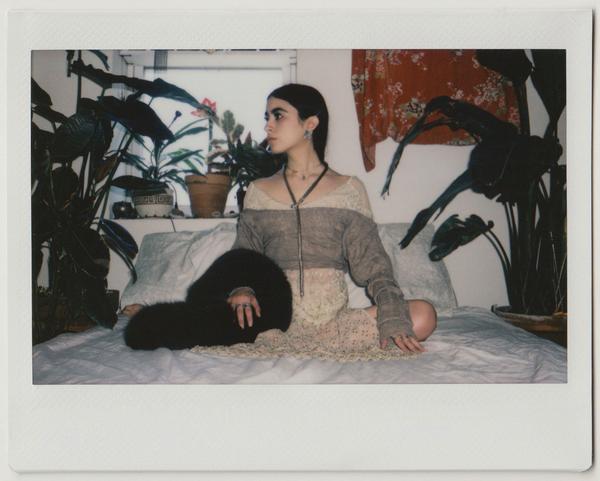 warrior pose - styled by alex
alex from our bushwick store encapsulates the feminine mystique. delicate and diminutive but also strong with athena-like quality, her mystical wardrobe is her secret weapon.
describe your style
my style is a reflection of my surroundings and mood-whatever i feel most influenced/inspired by at the moment. i also think of it as a survival technique. clothing is armor. i layer heavily and wear strong jewelry that sometimes take on more mystical forms. i have a few cicada, snake and large metal pieces which i wear often that have special meaning to me. i also think about the way garments and fabrics move with me. i love layers of billowy silks that follow me around. i am reserved and have a small voice, so i want my style to have an impactful presence and speak for me.
are clothes political expression for you?
i contradict myself in terms of the weight i put on fashion. i don't think fashion is substantial, but it is the way we present ourselves to the world so it is inherently a political expression. especially for people who are transgender, gender nonconforming, and cis women. i grew up the only girl and probably have a more conventional "girl" demeanor as a result of my family structure but as i gain experience, the more emphasis i put on protection and appearing powerful. in this way, i want feminism to be expressed through my style.
clothing seduces. it should be fun, and make you feel confident. i often feel conflicted in participating in fashion and supporting giant, harmful corporations and ideas. i just try to avoid supporting corporations and doing less harm to the environment by buying second-hand and from trustful sources.
what part of the world do you long to see and why?
i want to see the entire world. i mostly travel to find parts of myself i've never been introduced to before through different parts of the world. the dirtiest and ugliest is where the most beauty takes place and vice versa. everything is always moving and changing and i want to move and change with it.
follow alex on instagram @_flowrs_