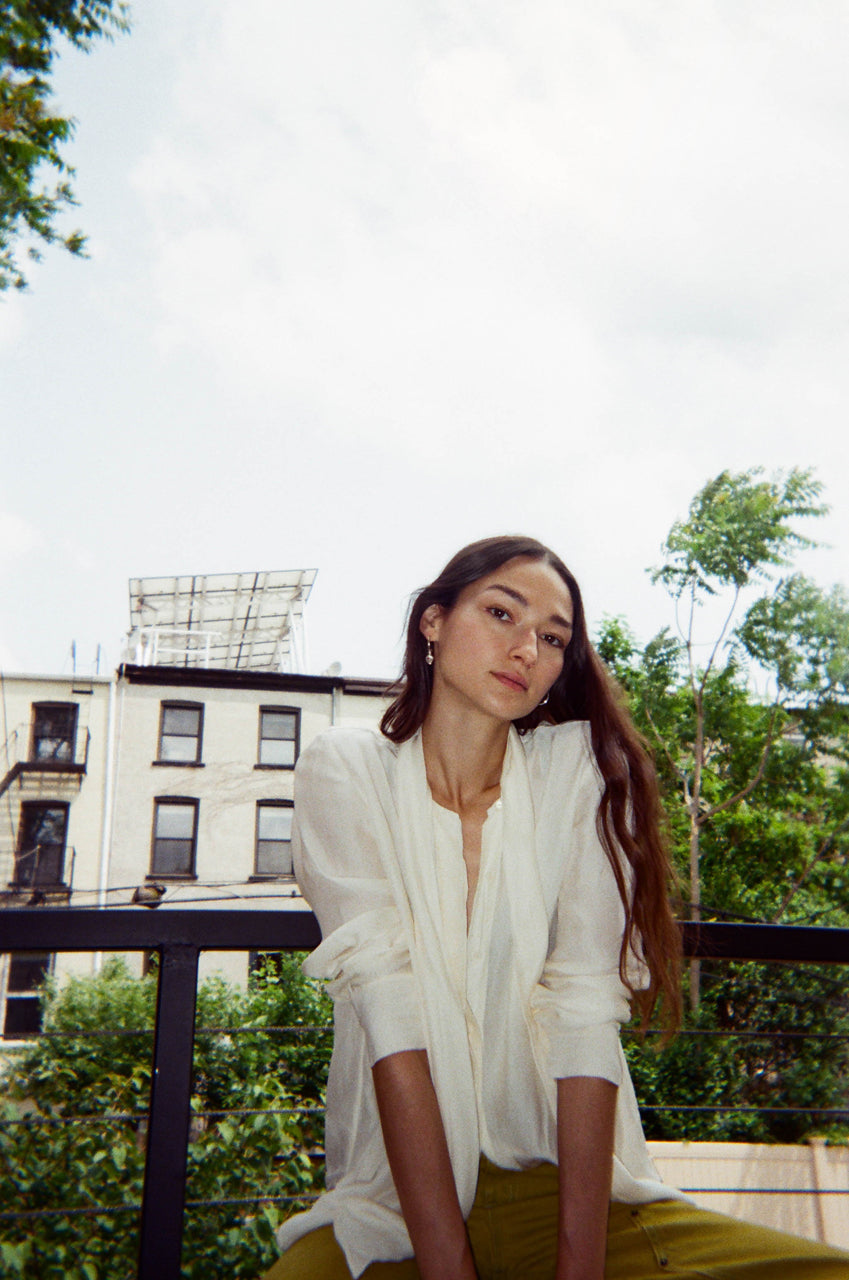 c note style with bruna tenorio
in this challenge, bruna tenorio, a brazilian model and designer, and founder of bruna tenorio jewelry, has created two looks with different styles that feature both classic and comfortable elements.


describe your style..
classic, comfortable, and effortless chic. comfort and effortless elegance that is my life motto.
what inspires your style?
inspiration comes from all over the place. art, travels, friends, movies.. i have been working in the fashion industry for over a decade and that helped me to learn so much about my personal style and understanding how style evolves and changes throughout life. you are only able to be inspired if you are clear about who you are and know what inspires you.
how does the choice of jewelry reflect personal style and individuality within the realm of fashion?
when i decided to create a jewelry line, my goal was to create pieces that empower and inspire women everywhere. i believe that jewelry is a reflection of a person's individuality and a form of self-expression. by wearing your favorite pieces, you can express your style and taste. even a simple earring can transform a look and boost your self-confidence. 
what meaning do clothes have for you?
it's a form of self-expression. it's an important part of myself, its how i present myself to the world.
what in current fashion is exciting for you?
seeing a lot of brands concerned about the environment and focused on sustainability, trying to reduce the impact that the fashion industry can cause on the world.
what's your strategy when shopping at beacons?
i like to shop by color, and i always start with neutral tones.
helmut lang pants $44.95 / bdg jeans $14.95 / massimo dutti shirt $34.95
total: $94.40
follow: @brunatenorio + @brunatenoriojewelry

brunatenorio.com 

 photos by @letfrzz