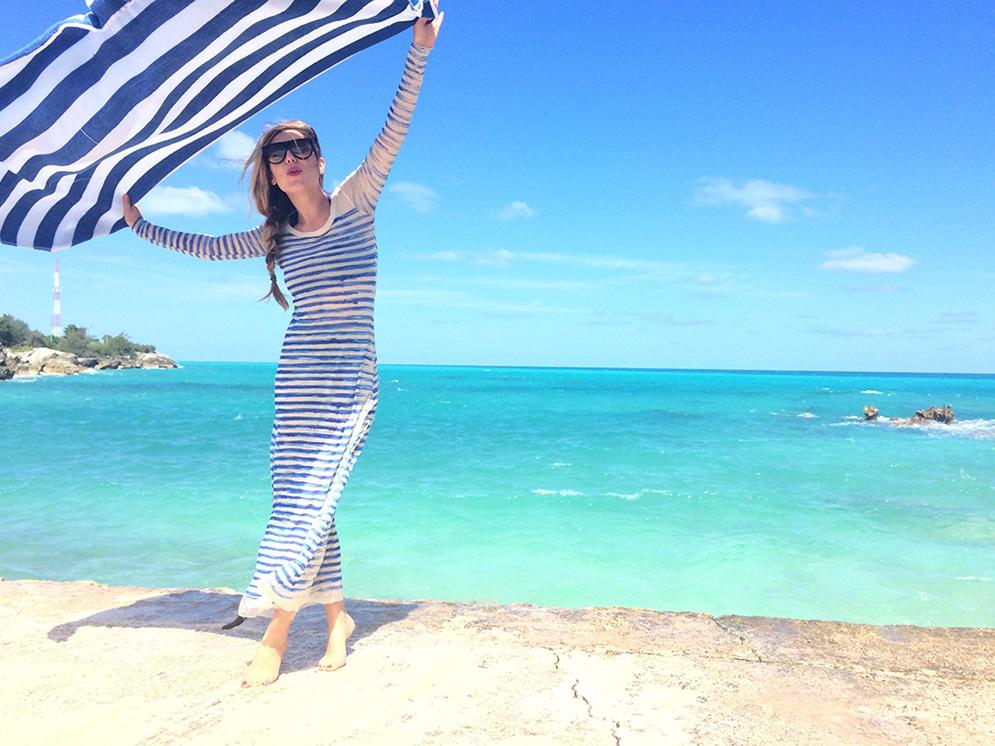 double fantasy
putting pucci on a pedestal in somers gardens
our bushwick store boss lady lily, takes us to bermuda to bathe in the balmy turquoise waters of the sargasso sea. the air is thick with the fragrance of frangipanis and the pastel houses are enveloped in lush greenery. this tiny island is rich in history, charm and inspiration. 


destination: saint george, bermuda
purpose of journey: to visit and spend time with our hosts/friends in one of their favorite destinations - (now one of ours too)
never travel without: multiple swimsuits (they can take awhile to dry in humid air)
favorite outfit you packed: it is not pictured-but- 80s oscar de la renta floral print blouse and with white mesh trina turk sweat pants.
how many pairs of shoes: an impractical amount- but still fit in carry-on ;)
what are you listening to: robert palmer and roxy music's avalon  
favorite meal: cold white wine and sour cream and onion chips
highlight of the trip: driving motorbikes with our friends to the different beaches around the island. happy to see pink sand.


felt like bath water - ooo aaahh
having a gaultier soleil moment at sea glass beach
i love how this resident decorated with recycled water bottles, sports drinks and food coloring
the emmanuel ethiopian orthodox church, brightly painted saints in traditional ethiopian style.
bermuda was originally known as the "isle of devils." so much spooky history!
yours truly at the crystal cave- first discovered in the year 1907
incredible and breathtaking natural beauty! I liked when the tour guide, ron, showed us all the different spots were visitors have lost their beloved sunglasses.
perhaps the most beautiful money in all the world!?!? i wish more currency featured wildlife.
at the dockyard with neptune, same statue as the one featured on the above $2 dollar bill.
can you see the rainbow? john lennon's last album double fantasy was written in bermuda


and the title double fantasy was inspired by a visit to the botanical gardens. above flowers are frangipanis- their fragrance fills the air.
sandal selfie - lizards are ralph lauren collection
traditional dutch crockery on vintage versus versace scarf (eggs & grits also pictured)
bermudian flag at a bermudian sunset. thank you for having me-xox
follow lily on instagram
photos of lily by adam ciccarone