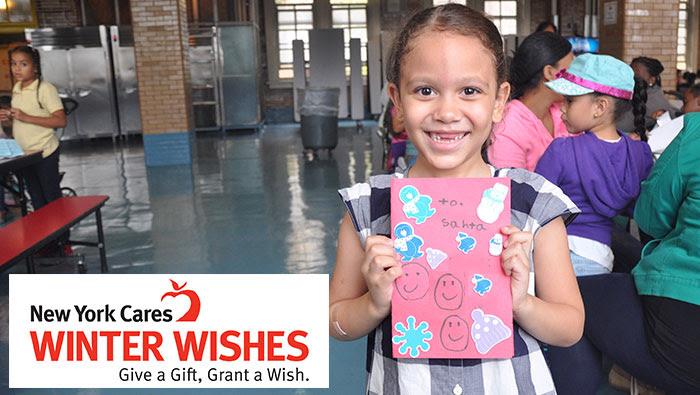 new york cares-toy drive
please join us in fulfilling some special winter wishes this holiday season! our greenpoint & manhattan locations are teaming up with new york cares for their winter wishes program. 
to participate visit our greenpoint or manhattan location and simply choose a letter at the register. each letter comes directly from a child in need and describes their desired gift. gifts need not exceed more than $40 as it is your thoughtful and generous action that is the real gift. typical items are toys, books, games, gift cards, or winter clothing items. 
please gift wrap and send the purchased gift to the agency provided on the letter no later than wednesday, december 7th. (further instructions on labeling the gift will be provided with the letter). however, if you would prefer to leave the gift with us, no problem! drop off your wrapped gift at either our greenpoint or manhattan location by friday, december 9th and we will hand deliver it to the agency. 
happy holidays!